MLB scouts and fans packed the stands of John Smith Field to watch Sacramento State right-handed senior Justin Dillon pitch on March 9 against the Penn State Nittany Lions.
Professional scouts from the Los Angeles Dodgers, Oakland Athletics and Toronto Blue Jays sat behind home plate — along with a season-high attendance of 468 — pointing their radar guns towards the field in unison.
Prior to his fourth appearance of the season, Dillon (2-1) threw the first no-hitter in Sac State's Division I history against Northern Kentucky on Feb. 23 in his second outing.
Dillon, who has a 1.24 ERA in 29 innings pitched, was named National Pitcher of the Week by several baseball publications — while also earning two Western Athletic Conference Pitcher of the Week honors this year.
However, it hasn't been an easy road for the Placerville native since joining the Hornets in 2012.
Dillon was drafted by the Colorado Rockies after his senior year at El Dorado High School, but opted to sign at Sac State instead. He then suffered an elbow injury during offseason preparation in the fall that required Tommy John surgery, which forced him to sit out the 2013 season.
"I threw a pitch, and I could feel something in my elbow," Dillon said. "When I walked back to the dugout I knew something was wrong."
Dillon went through rehabilitation exercises and worked on his throwing motions with a towel. Although being medically cleared to play, Dillon said he "felt off" during his return to the diamond the following year.
"I felt like my fastball could come out at 100 percent, but I didn't feel like I knew where the ball was going," Dillon said. "I got into a lot of deep counts, and it was hard to throw breaking balls because it didn't feel good on my elbow."
Despite the discomfort, Dillon finished 4-2 with a 3.86 ERA in 2014. His ERA improved to 3.67 while throwing 46 strikeouts in his sophomore season.
But Dillon suffered another season-ending injury due to his hip flexor in his third start of his junior year in 2016.
"I didn't know where to turn," Dillon said about his mental state. "I was wondering if it was God's way of telling me that it (was) time to leave the sport. I kept praying about it (and) knew this was it — I'll give it everything I have and whatever happens, happens."
Entering this season, Dillon threw seven innings, allowing only one hit and striking out four batters for a win against Washington State. In attendance for this Feb. 18 performance was his high school coach Rusty McDonald.
"This was the first time in the past three years that he looked like his old self," McDonald said.
This momentum carried into the following start against Northern Kentucky, when Dillon threw the no-hitter and racked up a career-high 13 strikeouts.
"I haven't really been able to sit down and think about what has been going on," Dillon said. "I've just been trying to focus on my next outing, trying to get better each week."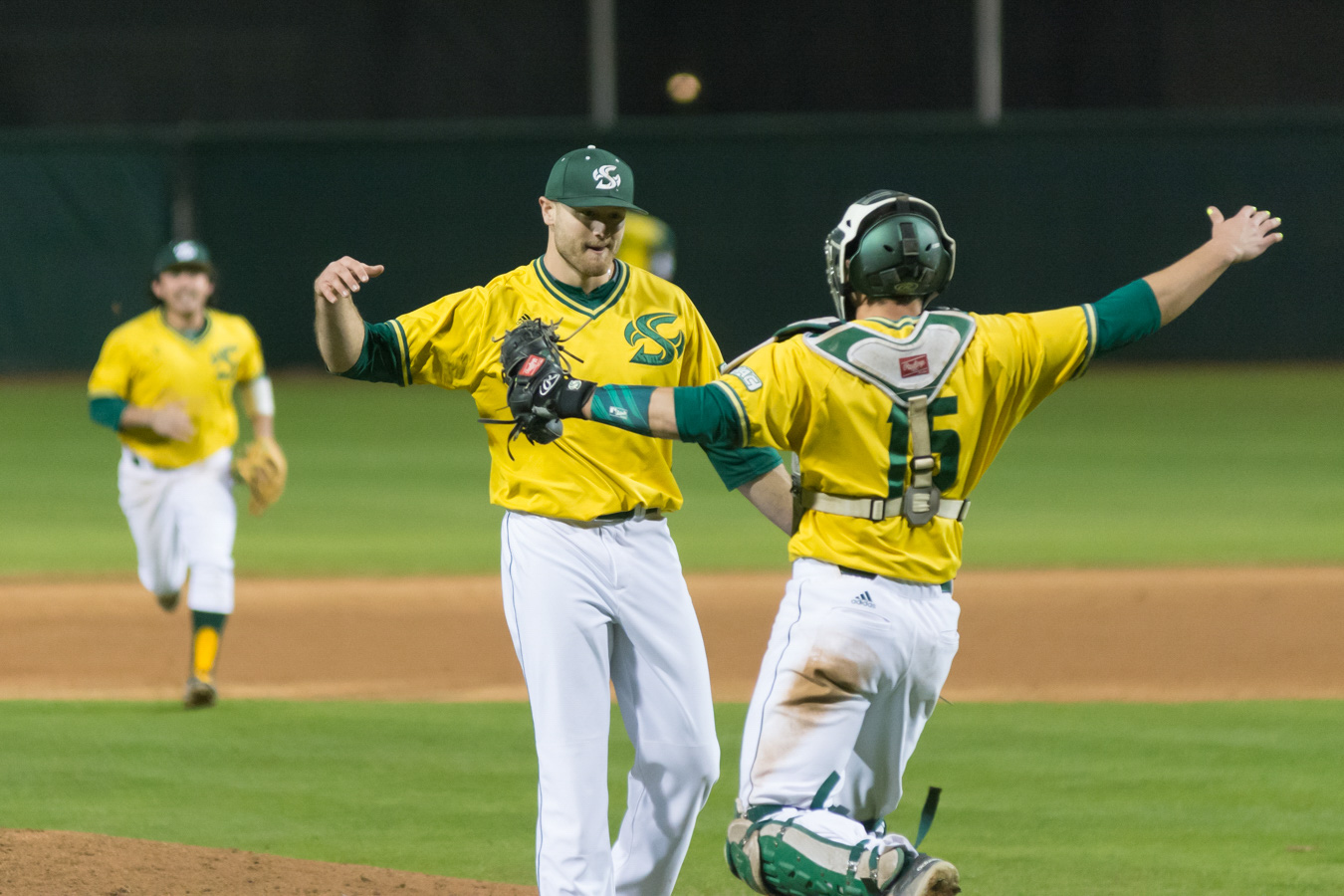 In his first start away from John Smith Field against the No. 11 ranked team in the nation (Washington) at the time, Dillon pitched seven scoreless innings and only allowed one hit en route to a 7-1 win.
Against Penn State, Dillon suffered his first loss of the season after allowing three runs. He didn't allow a hit through the first four innings, but allowed a solo home run in both the fifth and sixth innings, respectively. Despite this, Dillon has only given up four hits in four starts and has struck out 30 batters.
On top of his baseball duties, Dillon also works for a construction company where he often works from 7 a.m. to 2 p.m. before workouts and practicing with the team. This work ethic is nothing new to his father, Brad Dillon.
"Back in his high school days, he would get up at 4:30 a.m., have a quick breakfast and go to the gym," Brad said. "He would work out (and) do yoga for stretching. He was working constantly to be better, stronger, faster — and his coaches have always been able to see that."
With a schedule that includes an internship with Athletes in Action — an organization dedicated to Christian athletes all over the United States — Dillon hasn't had much time to think about his next step in life. However, the opportunity of playing professional baseball is something he has thought about for years.
"Ever since I was young I had dreamed of playing in the major leagues," Dillon said. "Hopefully one day I can make it there. However, one thing I have learned with all of my injuries is that I need to put my life in God's hands and let him direct my path."