Hands-on science offered at engineering expo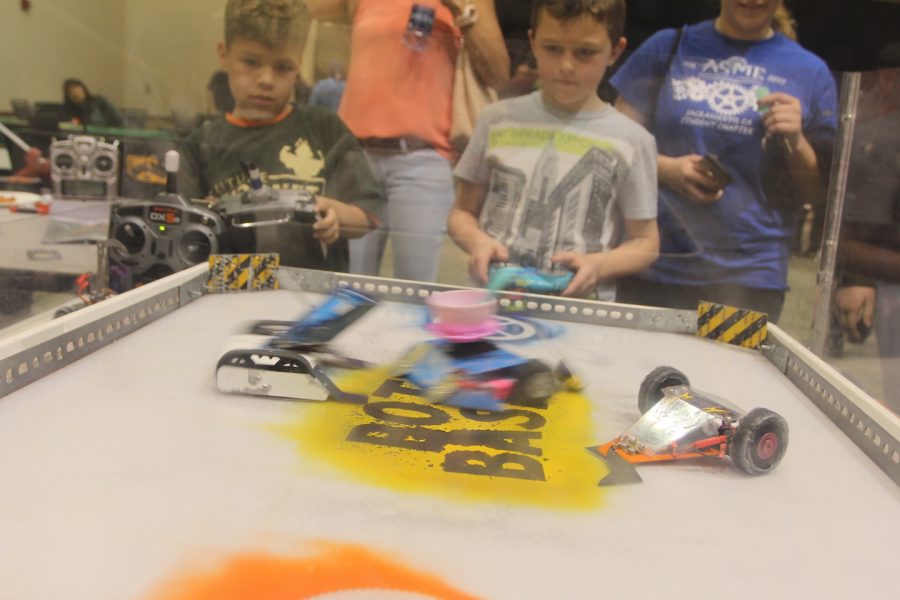 A throng of children in the K-12 range came to Sacramento State's Engineering and Computer Science Exposition Saturday to find 21 different student groups offering activities reflecting different disciplines of engineering.
The expo, put on by the Engineering and Computer Science Joint Council at Sac State, was aimed to reflect the breadth of the programs offered at the university, according to council president Michael Nishimura.
"That's what we're trying to do: give a variety to these kids, and then let them choose for themselves what they like," he said.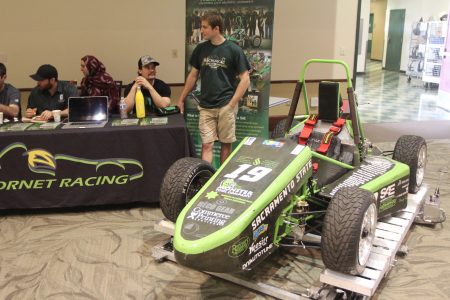 The activities offered were based in different avenues of engineering and computer science, including civil, mechanical and automotive engineering — as well as computer sciences like software engineering.
If those weren't enough to excite the children, the prospect of remote controlled battle robots, video games (including virtual reality games), and hands-on project building likely were.
That was the emphasis of this year's expo, said council expo chair Jessica Bransen.
"These activities are to help bring people in and to see what the clubs are doing, but on a smaller scale," Bransen said.
Nishimura said that he was pleased with the resources provided in the exposition.
"One of the main things this year was to get an exposition that not only kids could see, but they could feel, touch and play with as well," he said.
Video game design students had two separate booths for kids to play video games. One was a bank of six computers with simple but challenging games that they could all play together or against each other.
The other was dedicated to virtual reality games, played using a headset and two joysticks, one held in each hand.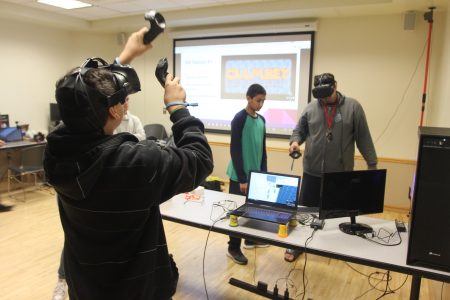 One of the three VR games offered was designed over the course of twelve hours by a group of four students in a competition, and the others were meant to show the full range that VR games offer.
Paul Orozco, team captain of Hornet Hyperloop, said that the day was valuable for him and his group as they prepare to give a presentation for the Hyperloop Pod Competition II, being put on by SpaceX, famously owned by Elon Musk.
Hornet Hyperloop consists of "30 to 35 people," according to Orozco and represents many majors and backgrounds from the engineering and computer science field.
"We're trying to be as interdisciplinary as possible," Orozco said.
For the expo, Hornet Hyperloop had simple magnet tools for kids to play with, while learning the basic concept of how a hyperloop could theoretically work.
Nishimura said that his ultimate goal for the event was to help kids decide if the engineering field piqued their interest.
"If the kids come in and say, 'I don't like any of this,' then we did our job," he said. "If they are interested in engineering, there's so many different things in engineering and computer science."