Sacramento State senior pitcher Justin Dillon made history after providing the Hornets its first Division I no-hitter in a 2-0 shutout win over Northern Kentucky Thursday night at John Smith Field.
Dillon, who allowed only one hit in seven innings of work against Washington State in his season debut on Feb. 18, finished his complete-game outing by striking out a career-best 13 batters and only allowing one walk.
"The main approach was always to just keep guys off base," Dillon said. "When you're not in the stretch, the game is much easier. However, when the seventh (inning) rolled around, I looked at the scoreboard and thought, 'oh shoot, we've got something going on here.'"
After Dillon struck out three straight batters to begin the game, Sac State junior center fielder Ian Dawkins started the offensive side of the inning with a double to left center. Sophomore second baseman Devin Lehman moved Dawkins to third on a ground-out play, followed by senior designated hitter Kody Reynolds popping a sacrifice fly up to center to get the Hornets up 1-0.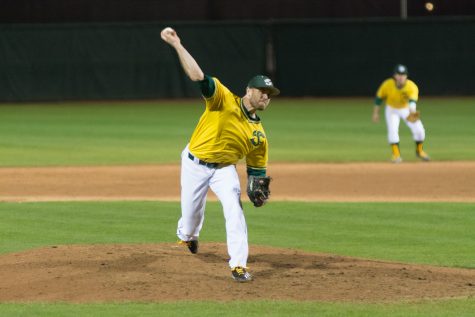 Dillon threw a perfect game through four and two-thirds innings, but this success ended after he walked Northern Kentucky senior second baseman Kyle Colletta.
Through six innings of play, Sac State (3-1) left six men on base. However, the Hornets loaded the bases after three straight batters were walked in the seventh inning by Northern Kentucky (1-3) with two outs.
Controversy ensued after Sac State sophomore right fielder James Outman was hit by a pitch, only for it to be counted as ball when home plate umpire Gary DiFabio ruled that Outman leaned into the pitch. Regardless, Outman was eventually walked with the bases still loaded to extend the Hornets' lead to 2-0.
"It's part of the game — I wasn't really too upset," Outman said. "It just motivated me to win the at-bat from that point on."
During the first half of the seventh inning, Dillon began to realize that history was in the process of being made under the lights at John Smith Field. The right hander told himself, "what's going to happen is what's going to happen, don't change anything."
Dillon nearly had the no-hitter slip away with two outs in the ninth inning as Northern Kentucky senior right fielder TJ Alas reached first base on a fielding error credited to junior first baseman Vinny Esposito. However, Dillon earned strikeout No. 13 against the next batter en-route to a celebration with his teammates.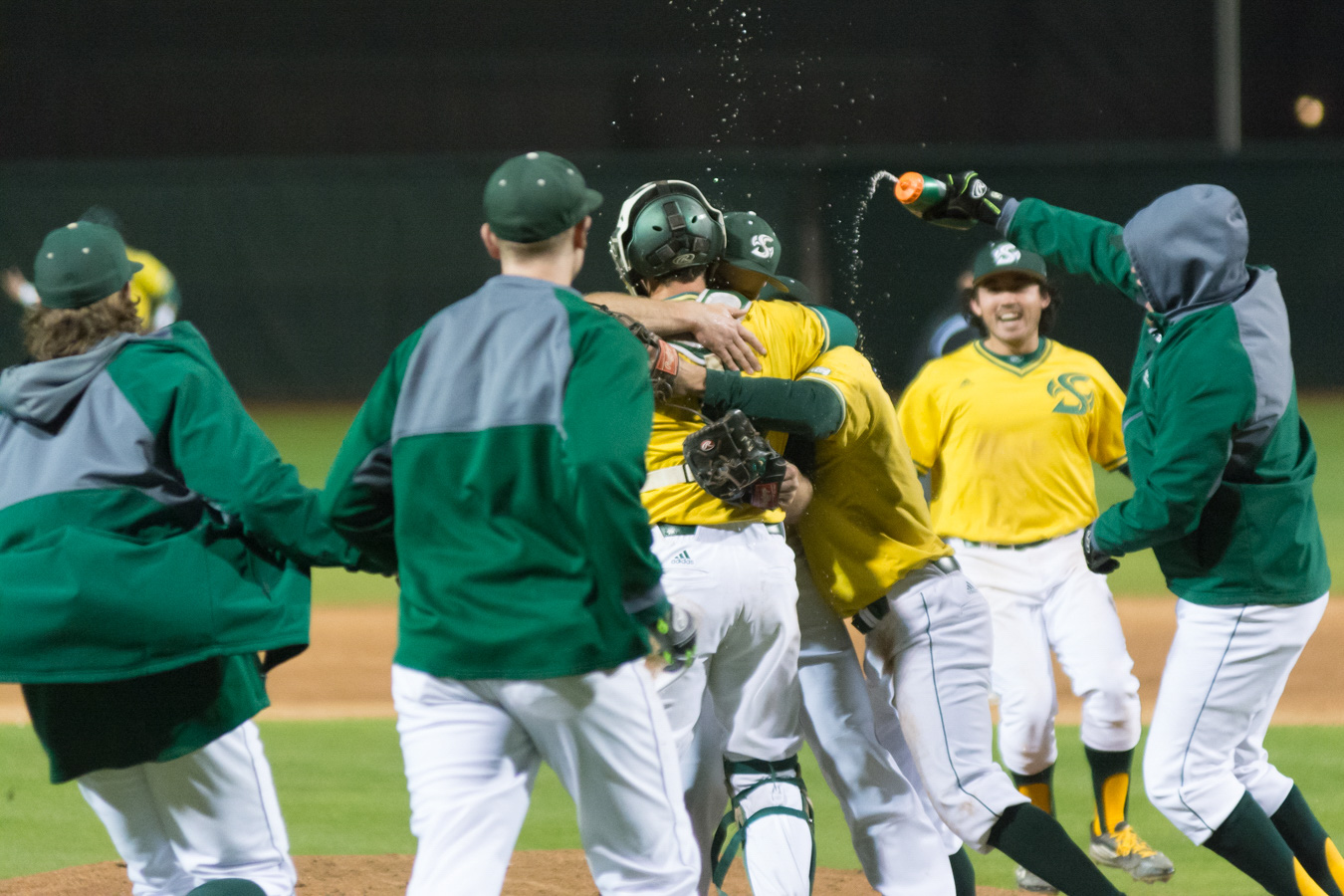 "It was a tough play," Dillon said. "He tried, and it didn't bother me, because I knew if the ball was right to him, he would have made that play."
Sac State coach Reggie Christiansen, who kept Dillon in the game despite his pitch count going over a hundred, said that the reality of a no-hitter became more realistic to him as innings went on.
"As the game went on, you just keep looking up there," Christiansen said. "After six (innings) there were no hits, and you start to think about it a little bit. Once he got through the eighth, you felt like he had a chance — he was really good."
Dillon's senior season is a rebound year for him after an injury cost him the majority of the 2016 season. Since his return, Dillon has allowed only two hits and one run in two starts.
"It was unbelievable," Outman said. "He pitched his ass off — it was awesome."
Dillon's next start will likely be Thursday as the Hornets travel to Seattle to take on Washington in a four-game series. But first, Sac State will play Northern Kentucky at 6 p.m. in game two of a four-game series at John Smith Field.