Composting to save money while teaching students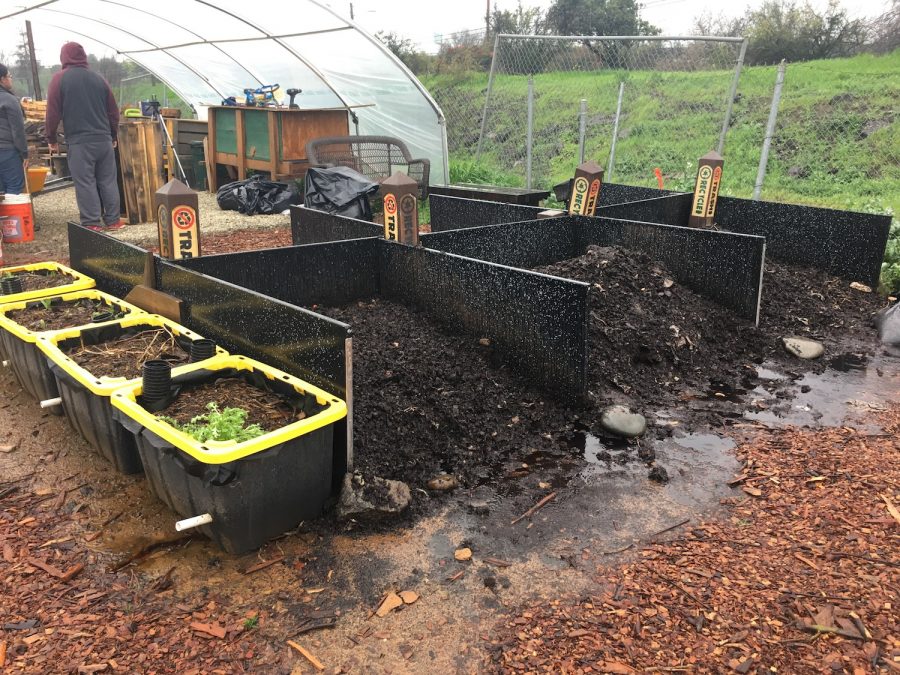 Compost bins have been put in Desmond Hall to start a pilot composting program at Sacramento State's residence halls. While it is only in one hall as of now, the plan is to expand going forward.
The pilot program started this semester when compost bins were put out to collect food scraps. From there, the scraps are moved to the composting yard at the back of Parking Lot 10.
"We are trying to be the example for other schools," said student intern Juana Sanchez, a biology major.
This week, for the first time, students have started the process of turning the compost into dirt. It has been done by the faculty in the past, and so this is the debut for the students.
The dirt has been used to help plant a garden at the Public Capital Radio offices and in front of Sacramento Hall, among other locations.
Sustainability Manager and Sac State alumnus Ryan Todd wanted to change the urban agriculture curriculum to include trips out to the composting yard.
"They get to come out here and use it as a living laboratory," Todd said. "What they get to do is learn about vermicomposting and they started from scratch a brand new compost unit. Throughout the semester they get to see it go through the decomposition process and then within a few months this will be finished compost."
Students in class are required to spend about 30-35 hours in the field per semester. The tasks can include building planter boxes or just experimenting.
"We just want to learn how to use different resources to help out the campus," said student volunteer Brandon Fernandez, a nutrition major who is participating as part of his family and computer sciences class.
Last year for the first time housing had money in its contract for waste services and asked how it could participate in the program.
The program is starting small to work out kinks and mistakes before expanding to more halls.
"A lot of students come here and they say they are doing composting at home and wonder why we are not doing it," said Angela Wiere, who is in charge of composting at housing and resident life. "We just want to give our students that option."
Once they decided on Desmond Hall, they inserted a receptacle unit that has waste, recycling and compost in the recreation room.
While it is only in one hall, anyone can go to Desmond and put in their food scraps. From there, the custodians take it and then student assistants go and bring it to the composting yard.
"It's the whole basic idea of using waste as a resource instead of something that you have to pay to dispose of," Todd said. "You are using something that costs money to get rid of that also costs you money to purchase. If we can do it while we educate the students on how to do it, then it's kind of a win-win."