Overtime goal leads Sac State soccer to senior day success
Sacramento State players stormed the field after senior forward Kassidy Kellogg scored a goal with 19 seconds remaining in overtime to lift the women's soccer team over Idaho State on Sunday.
Sac State's first win in October marked the climax of homecoming weekend and senior day, as the team's 11 seniors were honored with their families before the 2-1 victory.
"That would've been a really hard pill to swallow had we not won that game," Sac State head coach Randy Dedini said. "The whole time the bench and the entire team was just really positive and really pulling for the seniors."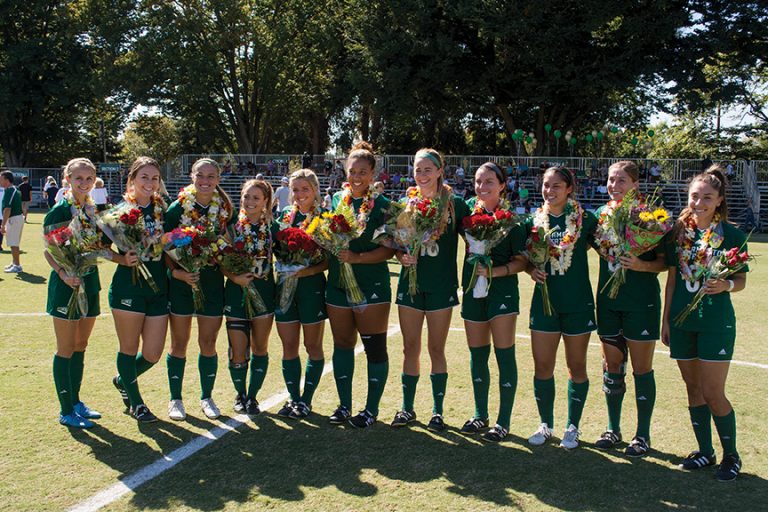 The Hornets (4-6-4, 2-2-2 Big Sky) entered halftime in a scoreless tie, but controlled the game's pace and saw numerous scoring opportunities early in the match, outshooting Idaho State (6-10-0, 3-3-0 Big Sky) 6-3.
Sac State's defense kept the Bengals — which had scored 11 goals in its last three games — at bay throughout the match as Idaho State was held to a total of seven shots, none of which came in overtime.
"Our defense has been the strength of our team all-season long," Dedini said. "Hopefully in the future we can give them a little more goal support so they don't have to be on edge the entire game every game."
Senior midfielder Jennifer Lum broke the scoreless tie for Sac State in the 69th minute when she deflected a shot off of junior goalkeeper Shawna Hennings.
Idaho State tied the game in the 78th minute after freshman forward Michaela Didericksen rebounded a shot off of junior goalkeeper Destiny Butcher and headed the ball into the goal. Twelve minutes later, Sac State tied a program record when the Hornets entered overtime for the eighth time of the season.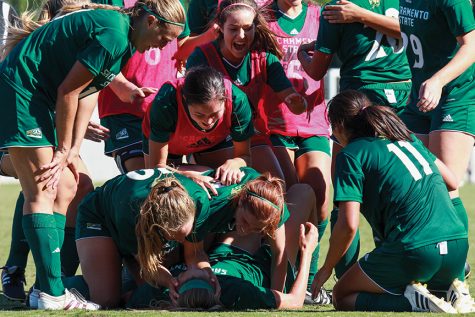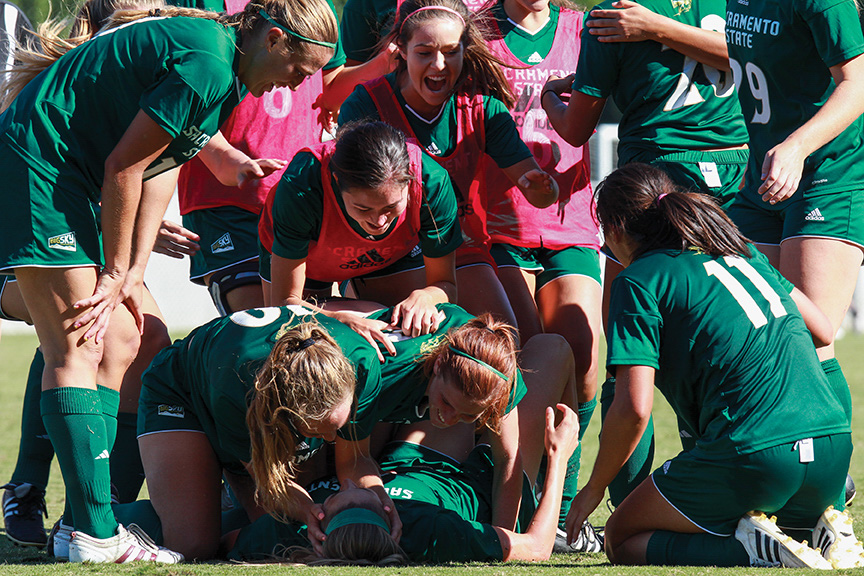 A second overtime seemed to be on the way, until Kellogg sent a shot off the crossbar and into the back of the net to end the match. After the goal, Kellogg was dogpiled by teammates in front of a roaring crowd of family and friends.
The win comes at a pivotal time for Sac State, as the team continues its quest for a spot in the Big Sky Conference tournament.
"To get this win today was really what we needed to have momentum going into the next four games," Kellogg said.
Sac State will continue conference play this week on the road against North Dakota at Bronson Field in Grand Forks, North Dakota on Oct. 14 at 1 p.m.