Big Sticky Mess to rock Nooner stage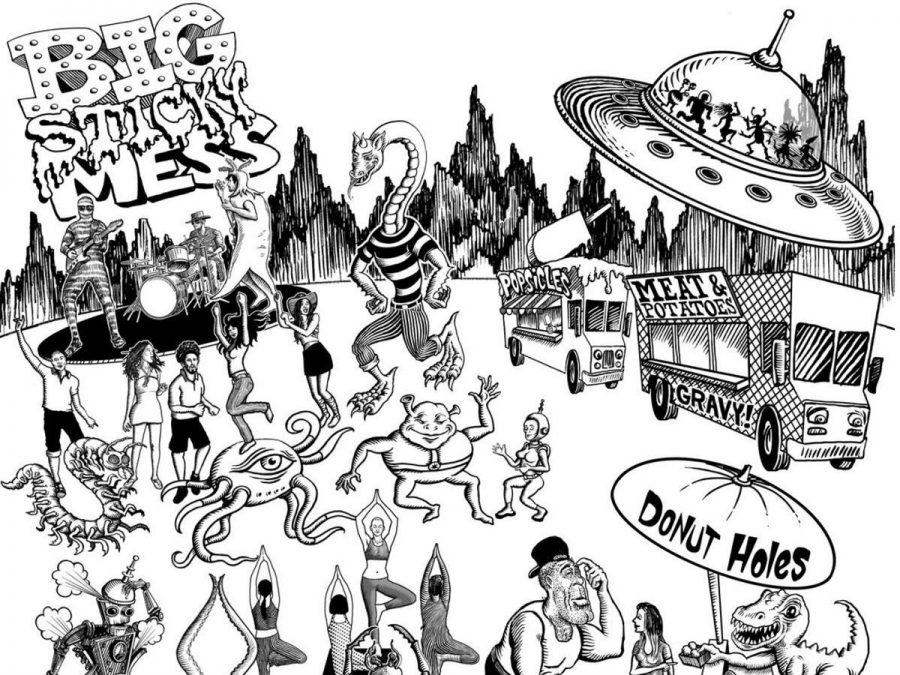 Big Sticky Mess can sound like a negative judgment but in the case of this Davis-based band, it was more an aftermath of its older group's breakup. And eventually, the name stuck, although big, sticky and messy aren't terms that people would use to describe how the band operates or the sound that it creates.
For five and a half years, Patrick Langham, Karl Rafmussen and Jonny Gould toured much of the west coast and parts of the world after meeting together as students at UC Davis. With Langham on bass, Rafmussen on guitar and lead vocal and Gould on drums, the trio said they sought to recreate the sounds of heavy funk bands from the late 60s and early 70s.
The band is expected to bring its funk to Sacramento State at the University Union Serna Plaza on Wednesday as part of UNIQUE Programs' series of weekly Nooner concerts. Big Sticky Mess will be the third performer on this semester's lineup.
With just three members in the group, Big Sticky Mess said it manages to bring out a sound that would usually require about eight to nine performers to create.
This is because Big Sticky Mess said it was once a large funk band that grew prominent before dissolving into smaller factions.
The band said that its instruments blend seamlessly with the humor that's found in the lyrics, which in turn, give birth to this twisty, eclectic funk sound.
The band's first LP, "All Looks the Same in the Dark", which was largely self produced, contrasts heavily to the upcoming untitled LP (the title has yet to be announced), which was recorded in areas from their own studio in Davis, to North Hollywood, and Seattle.
Making new music was not a difficult task for the band. When asked about the different approach to their second LP, Langham said "All we had to do was try to find people that have a similar sound and aesthetic."
Before the Olympics officially kicked off, Big Sticky Mess also toured Rio de Janeiro and Brazil for 16 days with another band, for which the trio said brought new insights into sounds that feel unfamiliar but right.
At its Nooner performance on Wednesday, Big Sticky Mess said some Brazilian influences may also be played to entertain the Sac State crowd.