Sac State basketball to play in Taiwan in July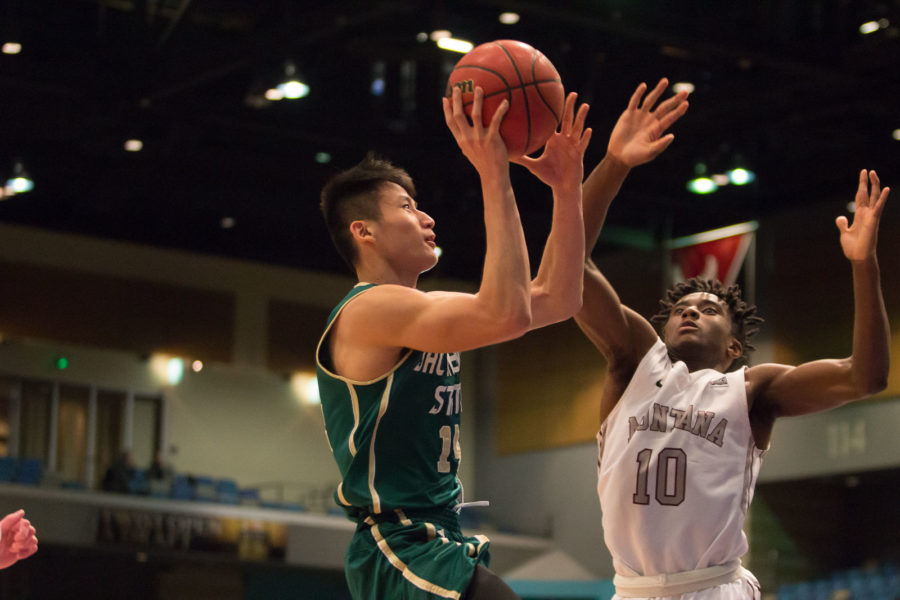 The Sacramento State's men's basketball team will be going to Taiwan this summer to take part in the 37th William Jones Cup.
Sac State is the only non-national team heading to the tournament and is also the only representative from the U.S. The Hornets will play eight games in nine days.
The teams Sac State will face include: Egypt, Iran, Japan, Jordan, Korea, the Philippines, and the Chinese Taipei A and B national teams.
Sophomore forward Jeff Wu was the first Taiwan-born player to receive an NCAA Division I scholarship in athletics. Wu was born in Taipei City, only a few minutes from where the the team will play.
In his first season with Sac State, Wu played in 31 games, totaling 17 minutes per game and averaged six points per game.
Wu had a hand in getting the team to head to Taipei by connecting the team with a former coach who helped to develop Wu as a basketball player. The man placed a call with the team to gauge their interest and the deal was quickly reached.
Wu said this will be his first time back to Taipei in four years and will have plenty of family and friends in attendance.
"I'm super excited for it. I haven't ever gotten to play there in Taiwan. This will be my first time back to play in front of my family and friends," Wu said.
Wu said he thinks the team will benefit from the tournament for multiple reasons.
"First, we get two more weeks of practice and we can get together and work on anything we need to work on. Second, we'll be playing against older competition and against national teams. We also get experience playing with national team rules," Wu said.
Head coach Brian Katz agreed with Wu that the team will greatly benefit from the trip.
"For our team it's a win-win all the way around," Katz said. "I think team bonding of course. You're always trying to create team-bonding and activities off the court. Things that bring together and create a better understanding of what we are trying to do and who we are. I think this will be an experience that will bond all of us together."
Katz added that because of the eight games in nine days, the coaching staff will get a chance to see everyone on the roster and get a better feel for where everyone is at.
"The international rules. The 24-second shot clock. The eight second back court clock. I think, for example, the 24-second clock will actually help us this offseason," Katz said. "We get 10 practices before, but early on in the year you're always trying to get your transition game going, and I think that 24 second clock will force us to work on that."
Junior forward Justin Strings said he is excited about being able to experience something different than what he is accustomed to.
"I'm really not sure what to expect, but I know it will be a great experience about other cultures and to see how basketball can bring people together. I'm mostly looking forward to seeing how important basketball is to their culture and see how different it is to ours," Strings said.
Sac State will get 10 days to practice before departing, as well as the practice and game time they will get in Taiwan. Katz said the trip will give them a head start on other schools with the practices and will be an important part of building the team chemistry.
Strings said the chance to play overseas may not come to him again.
"Not many people get an opportunity like this, so I definitely feel blessed and fortunate for the chance to leave the country," Strings said.
The schedule for the round robin style tournament has not been set yet. The tournament will take place in the Hsingchuang Gymnasium in New Taipei City, Taiwan. The gymnasium has a 6,500-seat capacity, which will be one of the larger buildings the team will play in this season.
The team will depart from San Francisco on July 22 and come back August 1. The entire team, including new recruits and walk-ons, and the coaching staff will head to the tournament. The funding for the trip will come from a golf tournament fundraiser on June 6.
Katz said the team got the trip and tournament approved by the NCAA before agreeing to participate in the tournament.