Sac State students suffer from a case of 'March Madness'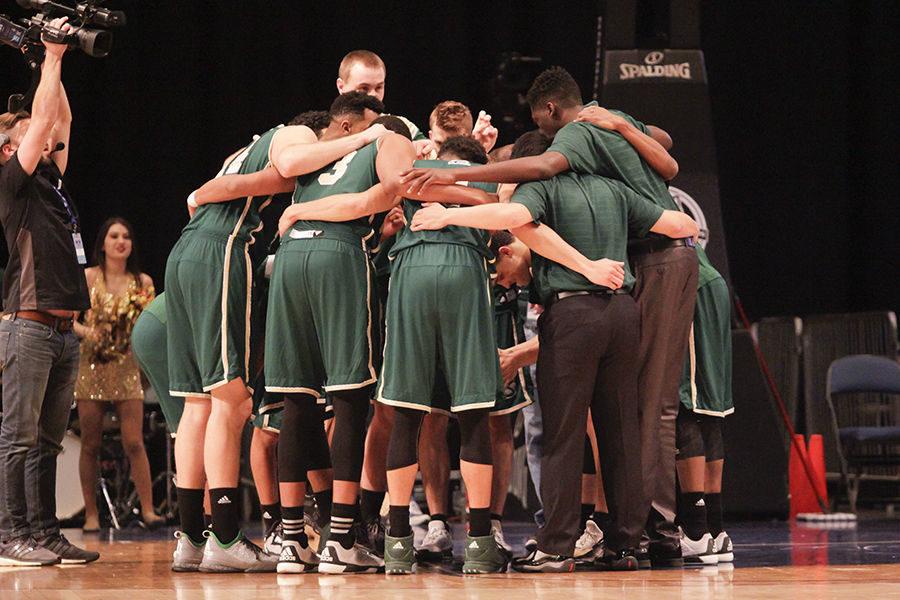 March Madness has come and gone. The nets were cut down, the Cinderella stories were told, brackets busted, and Villanova was crowned as the kings of the NCAA.
The buzz at Sacramento State continues on though.
Sac State students filled out their brackets hoping they had the perfect one. Then the first weekend of the tournament happened, and students ripped their brackets up along with the rest of the heart-broken U.S.
Domenic Fonseca, a junior business major, had to rip his bracket up in the first round after a popular title favorite was upset.
"I filled out a bracket and chose Michigan State to win, so my bracket was busted in the first round," Fonseca said.
Desmond Buksh, a speech pathology graduate student, didn't have his title pick in either of the two brackets he filled out make it past the Elite Eight.
"In the one I took more serious, I had Kansas winning it all," Buksh said. "In my second bracket I had Texas A&M winning it all."
According to ESPN, over 70 million Americans filled out at least one bracket this year. No one had a perfect bracket across the major companies like ESPN, Yahoo!, and CBS Sports. According to the NCAA, the odds of picking a perfect bracket fall somewhere between one in 128 billion and one in 9.2 quintillion.
Sac State men's basketball junior guard Justin Strings said he used to fill out brackets as a kid but doesn't do so as much anymore. Strings follows March Madness regardless of having a bracket or not.
"I watch a lot of the March Madness games," Strings said. "I know a lot of the guys that I used to play with are on other teams in the tournament. It's pretty cool to follow them to see how they are doing."
Sac State men's basketball head coach Brian Katz said he has eyes set on one thing.
"My main goal is to get our team not only to the NCAA tournament in March but to win a game when we get there," Katz said.
Strings said he agrees with Katz's plan and thinks it is a very real possibility.
"Yeah, I agree completely," Strings said. "Our goal is to get [to the tournament] and not only get there but to win. It can be done as we see every year. There aren't necessarily any upsets how people like to say. Every team at this level can play and play well."
As Sac State's men's basketball team continues to build up its reputation, students ponder the day that Sac State makes the tournament.
"I can't wait for the day Sac State makes the tournament," Buksh said. "Even if we were to be one and done, it would be a huge accomplishment that would bring some much needed attention to our athletic programs. If they made the tournament, I would definitely make one bracket with them going all the way knowing I would just tear up the bracket after day one."
Fonseca said he would also be excited if Sac State made the tournament.
"If Sac State made the tournament, I would probably have them going all the way in a bracket but never one for money," Fonseca said.
Even without Sac State being in the tournament, Fonseca said with the way the tournament plays out every year, students can't help but watch.
"For the most part, I think interest in March Madness is pretty high on campus," Fonseca said. "Especially with upsets like No. 15 Middle Tennessee State beating the No. 2 Michigan State, or the No. 14 Stephen F. Austin beating the No. 3 West Virginia. Everyone likes a Cinderella story. When the little guy pulls it off, it gets a lot of attention."
With four of five starters returning for the men's basketball team next season, Strings included, Sac State has a good shot at the Big Sky Conference title. For now, Sac State students will have to settle for a Hornet-less NCAA tournament and the torment of bracket-ripping.