Sac State drops opener to UTRGV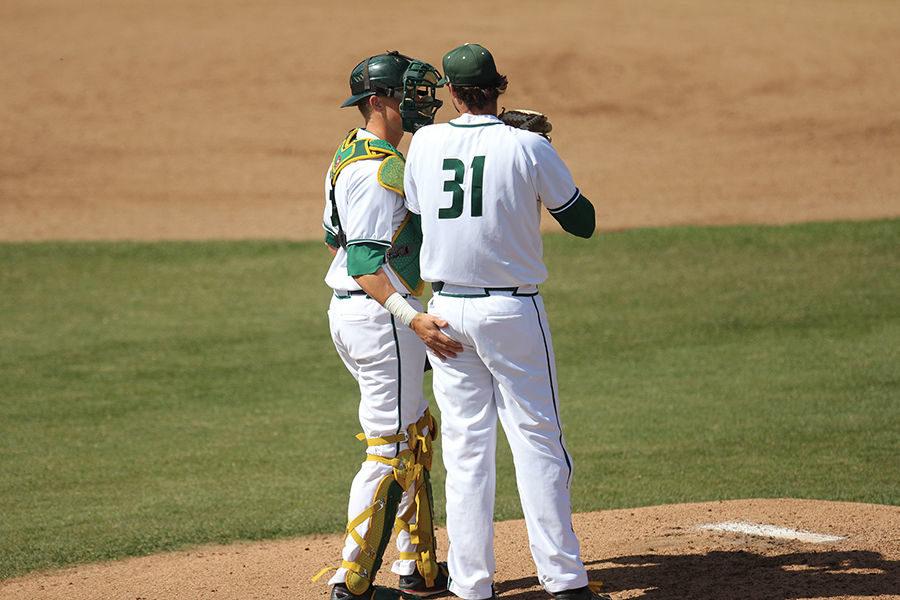 Sacramento State baseball fell to UT Rio Grande Valley 3-2 despite out-hitting the Vaqueros in game one of the three-game series on Friday.
Sac State starting pitcher Sam Long threw six strong innings, only giving up one run, which was unearned. Long only gave up four hits with three strikeouts and three walks. Reliever Chad Perry was given the loss after allowing two runs in two innings. Perry gave up three hits with a strikeout and no walks.
Sac State posted the first run of the game in the top of the second inning. Kody Reynolds started off the rally with a one-out double down the left field line. Goodrich followed up with an RBI single up the middle, which scored Reynolds.
The next run of the game didn't happen until the bottom of the seventh as UT Rio Grande Valley was given a freebie. Long gave up back-to-back walks to start the inning off. Relief pitcher Perry took over the reigns for Long. A passed ball caused the two runners for UT Rio Grande Valley to advance, and the lead runner scored. Sac State allowed this run without giving up a hit in the inning.
UT Rio Grande Valley broke the 1-1 tie in the very next inning as the Vaqueros scored two runs. Joseph Collazo started the attack with a one-out single to right field. Correy Davis hit an RBI double in the left center field gap to score the go-ahead run. Jacob Huckabay followed with a single through the right side of the infield to score the second run of the inning.
Sac State tried to come up big in the top of the ninth inning to at least tie the game but ultimately fell short. The Hornets had the bases loaded with two outs, with Bronson Grubbs at the plate. Grubbs hit a single, but pinch runner Austin Root was thrown out at third base to end the game.
The Sac State offense was led by Trent Goodrich, who went two-for-three with a walk, two stolen bases, an RBI and a run scored. Grubbs and Matt Smith both had two-hit games, while Grubbs added the RBI in the top of the ninth inning.
The Hornets will have a chance at revenge Saturday evening as they take on UT Rio Grande Valley in game two of the three-game series in Edinburg, Texas at 4 p.m.