Xochitl excites Nooner audience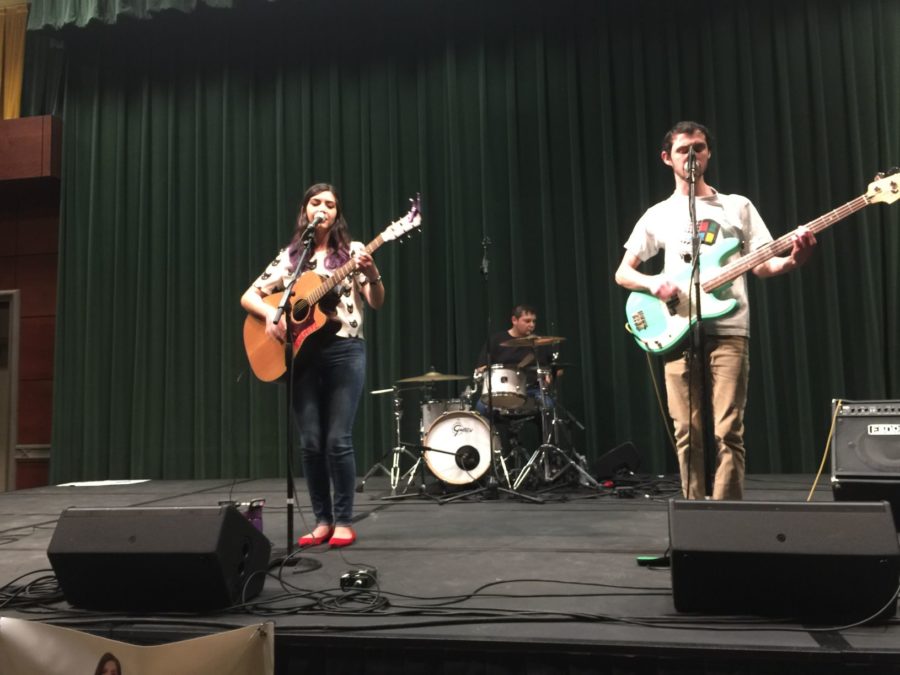 At this week's Nooner concert, Xochitl achieved something that most Nooner performers hadn't before: audience members left the show with the musician's CD in hand.
At the show in the University Union Redwood Room, the 23-year-old local singer-songwriter Xochitl (pronounced "so-chee") performed a mixture of covers and originals from her 2015 EP, "Lion Heart."
Performing with Xochitl at the Nooner concert on Wednesday were her bandmates—bassist Casey Groat, drummer Tony Ledesma and keyboard player Nick Meagher.
Xochitl and the band opened the show with "San Francisco" and "Distance" before covering Radiohead's 1993 hit "Creep" and Green Day's "Brain Stew."
With original songs like "In the Dirt," "Follow the Motions," "Feed My Fire," and "Freckles," Xochitl won the audience's hearts with her musicality.
At one point, the musician asked the crowd to choose between a cover or an original for her next song. The crowd quickly responded and encouraged Xochitl to continue performing her originals.
"The tribe has spoken," Xochitl said before singing another original.
In addition, Xochitl and the band played a few unreleased songs from their new EP, "What I've Become," which is set to release in April with Groat as a producer.
Before booking Xochitl to perform at this week's Nooner, UNIQUE Programs Coordinator Ajamu Lamumba saw the artist and her band perform at Concerts in the Park during the summer of 2015.
"[Xochitl] will help [Sac State] continue to bring a strong female voice to our Women's Herstory Month events," Lamumba said.