Sac State continues efforts to keep green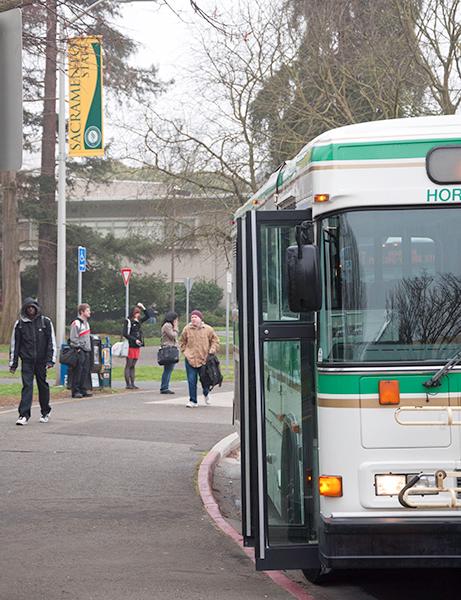 Leftover food waste is being used to help power the Hornet Shuttle through a new initiative between Sacramento State in collaboration with University Transportation & Parking Services, Dining Services and Sac State Sustainability.
Tony Lucas, senior director of UTAPS, explained how the food not used at the Sac State residential halls Dining Commons is what is used to supply and convert the compressed natural gas that the Hornet Express runs on.
"The Hornet Express services 51,000 students a year with a ride," Lucas said. "Those 51,000 students riding in our buses are riding on basically stuff that would have been taken to a landfill instead of riding on fossil fuel."
Lucas said he believes that every Hornet should be proud of this sustainable resource. The Bio-CNG process is taking the bio-waste products from the campus, taking yesterday's salad and turning it into tomorrow's ride.