An Aztec flower that sings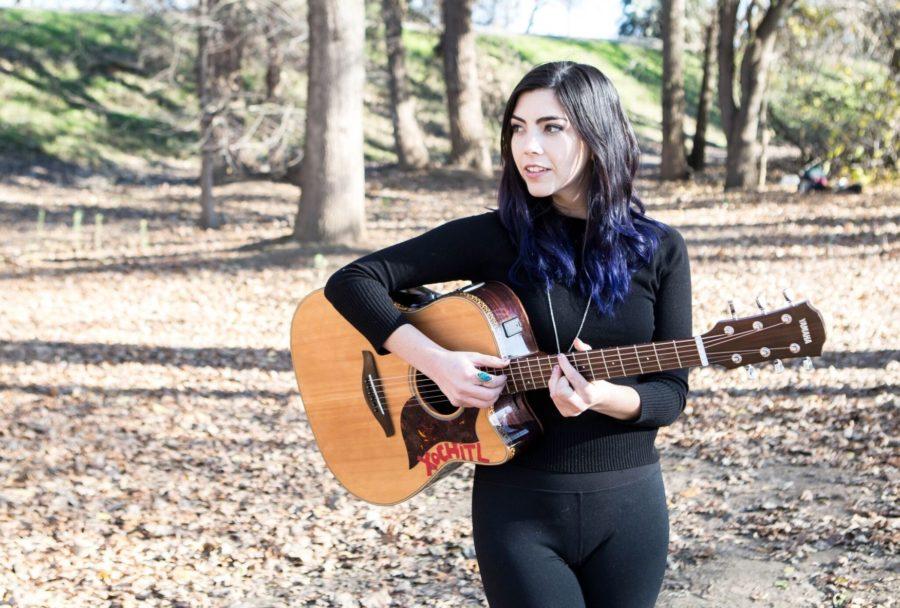 Xochitl: an Aztec word that means flower and the name of a singer-songwriter who is currently infusing the local music scene with her acoustic pop, folk and jazz tunes.
Xochitl is a 23-year-old Sacramento-based musician whose sounds are inspired by fellow singer-songwriters Jason Mraz, Sara Bareilles and John Mayer.
Every week, the artist plays at different venues across town with her four-piece band. Often, Xochitl also travels to perform in other cities around the country.
Xochitl lived in the East Coast for six months, and during her stay there, she played open mic every night, and that boosted her confidence to pursue music full-time.
"When I play open mics here, there are a lot of older people who have been playing [music] for years and years," Xochitl said. "But when you go to the East Coast, there are a lot of young kids who got … confidence enough to go out and play. I'm not saying it's better or worse [between coasts], but it was different."
After moving back to California, Xochitl decided to put together a band.
This band was originally formed when organizers of Sacramento's annual Concerts in the Park music festival demanded every set to be a "full" band in order to perform.
Xochitl mentioned that ever since she began to play with a band of her own, her approach to music also started to change.
"[Being in a band] definitely changed the sound of my music because everything I hear in my head can actually happen," Xochitl said. "If I hear keyboard and I hear drums, I can actually have that happen because of the three other members. Now I can expand more."
Including Xochitl, the four-piece band consists of bassist Casey Groat, drummer Tony Ledesma and keyboard player Nick Meagher.
"Playing music with Xochitl, it's really different," Groat said. "[Xochitl] is unique because of her really specific sounds … She does a lot of fingerpicking style guitar, and at the same time, it's a really poppy sound. So it's a lot of fun working with her."
In 2014, the then solo artist Xochitl released her debut single "Waiting" and followed it with EP "Lion Heart" in February 2015.
"I worked so hard on that track [Waiting]," Xochitl said. "It took a lot longer than I would have liked but it's actually probably one of the best-produced songs I have yet."
According to Xochitl, the band's new EP, which is set to release in April with songs produced by band mate Groat, will have a "darker tone" than her previous releases.
UNIQUE Programs Coordinator Ajamu Lamumba saw Xochitl and the band perform at Concerts in the Park in summer of 2015. Last semester, he booked them for a Nooner concert at Sacramento State.
"[Xochitl] will help [Sac State] to continue to bring a strong female voice for our Women's Herstory Month events," Lamumba said.
All members of Xochitl's band will be performing at the UNIQUE Programs' Nooner concert for the second time on Wednesday, March 16 in the University Union Redwood Room.