Hornets, Aggies prep for Sunday battle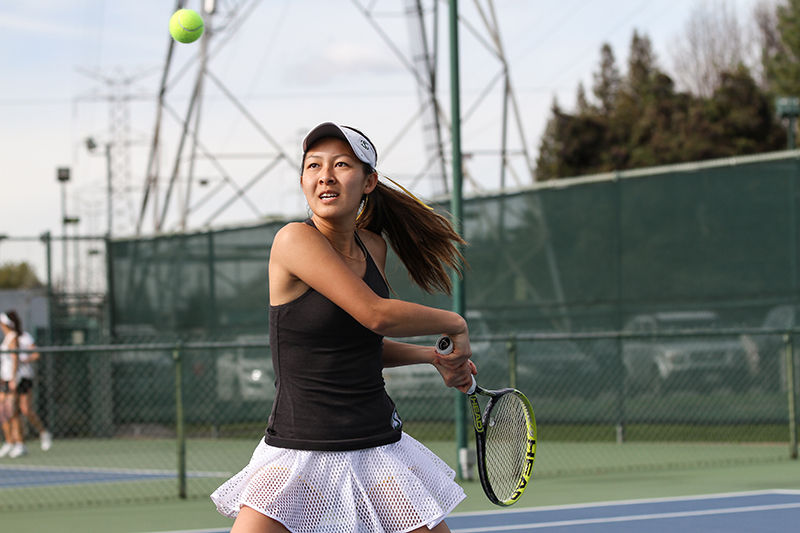 The Sacramento State women's tennis team will look to end their two-game losing streak as the Hornets travel to UC Davis to play against the Aggies on Sunday, Feb. 21.
This 11 a.m. matchup at the Marya Welch Tennis Center is all the more important because both rivals will be competing for the Causeway Cup, which has been a point of contention for both programs since 2004, according to ucdavisaggies.com.
Sac State (3-2, 1-0 in Big Sky) has lost two of the last three meetings against UC Davis (4-4, 1-1 in Big West) and hasn't beaten the Aggies on the road since 2009.
The Hornets' season started off promising, as they won their first three games of the year, two of which were on the road, but they have dropped two straight away matches on their current 6-game road trip resulting in a record that is barely over .500.
One of the few bright spots for Sac State during this road trip has been junior co-captain Alina Soltanici. She has been named the Big Sky women's tennis Player of the Week in back-to-back weeks. Soltanici has now earned this distinction a total of five times in her career, according to hornetsports.com.
The No. 1 singles and doubles tennis player, Soltanici will need this momentum as she is set to face off against sophomore Aggie Lani-Rae Green, who has been named the Player of the Week in the Big West conference once already this season.
Soltanici and Green will in fact square off twice during the clash for the Causeway Cup, as both are projected to meet in No. 1 singles play and No. 1 doubles play as well, alongside teammates Deimante Bulatovaite and Kristy Jorgensen, respectively.
Both Bulatovaite and Soltanici of Sac State and Lani-Rae Green and Kristy Jorgensen of UC Davis have struggled this year at No. 1 doubles. The two units have posted a combined 3-9 record.
Traditionally, doubles play always kicks off a competition between two tennis programs, and it's an area that Sac State has to improve in if it hopes to defeat teams on a consistent basis.
A victory in doubles play only results in one team point to the final score, but it sets the tone of the entire matchup and, statistically speaking, might help improve the Hornets' chances of winning.
Sac State has a 2-1 record this season against teams that they beat for the doubles point but is 1-2 when they fail to receive the doubles victory point.
Both rivals have faced nationally ranked teams early on in the season. The Aggies have lost to No. 21 UCLA and No. 60 UC Santa Barbara while the Hornets have beaten No. 74 UC Irvine and most recently lost to No. 73 San Jose State.