Seniors prepare for final Causeway Classic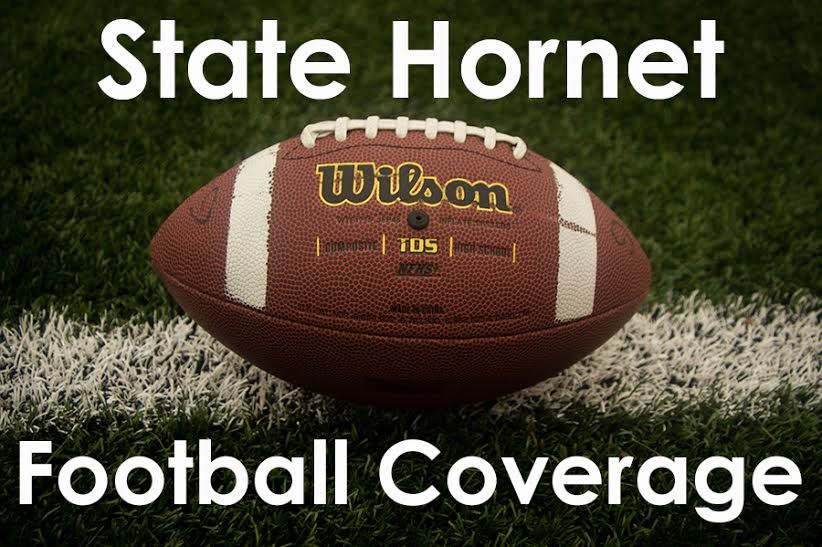 As seniors on the Sacramento State football team participated in their last full-padded practice on Wednesday, the Hornets are looking to close out the season with a win against rival UC Davis in this weekend's 62nd annual Causeway Classic.
It will also be the final time the seniors will step onto the field at Hornet Stadium.
"We don't like these guys and they don't like us," said linebacker Darnell Sankey after Wednesday's practice.
Both Sac State (2-8 overall, 1-6 in Big Sky Conference) and UC Davis (1-9, 1-6) have underachieved this season, which could have the loser of this weekend's matchup potentially end up in last place in the Big Sky standings.
Like the Hornets (0-6 on the road this season), the Aggies will enter Hornet Stadium winless on the road this year with a 0-5 road record.
Sac State is also looking for its second consecutive win over its rival after last year's 41-30 victory at Aggie Stadium.
"You could throw the records and you throw the statistics out the window," said Sac State coach Jody Sears. "It's time to strap it up, put your hand in the dirt and go play ball."
With freshmen starting on offense and defense, Sears said he doesn't want them to get too caught up in the attention of the rivalry in their first game against UC Davis.
"The hype of the game is going to take care of itself," Sears said. "We got to keep the young guys focused on their role and the job that they have to do."
One of those freshmen starting for the Hornets this weekend will be quarterback Nate Ketteringham, who is coming off his third straight 300-yard passing performance after last weekend's 49-35 loss to Northern Arizona.
Saturday's game will be the true freshman's fifth straight start.
"He's a really special player," UC Davis coach Ron Gould said of Ketteringham. "He's been playing like a veteran quarterback. He doesn't play like a freshman."
Over the last three games, Ketteringham has thrown for 961 yards and nine touchdowns with only two interceptions.
Senior receiver Shane Harrison, who has been one of Ketteringham's main targets over the stretch, said the final week of practice has been bittersweet.
"It's hard to goodbye, but it is what it is," Harrison said.
Harrison has been on on a tremendous run over the Hornets' past three games, going over 100 receiving yards in each one. He is the third Hornet to accomplish the feat in the last seven years, joining DeAndre Carter (twice in 2014) and Tony Washington (2008).
The wideout also has hauled in at least 11 receptions over the the team's last two games.
During the three-game stretch, Harrison has caught 31 passes for 439 yards and seven touchdowns.
Saturday's game will also mark the return of defensive lineman Nick Mazza, who is returning from a foot injury that almost had the senior miss his final game of his collegiate career.
Mazza suffered his injury against Northern Colorado on Oct. 3.
"I was really excited when the doctor cleared me to played," Mazza said. "My face hurt because I couldn't stop smiling, I was so happy."
The rivalry game is slated for a 2:30 p.m. kickoff on Saturday.
UC Davis leads the overall series 43-19 and are 18-8 at Hornet stadium. The Aggies won the game four consecutive years (2010-13) before the Hornets' victory last season.