Men's golf finishes first in Stockton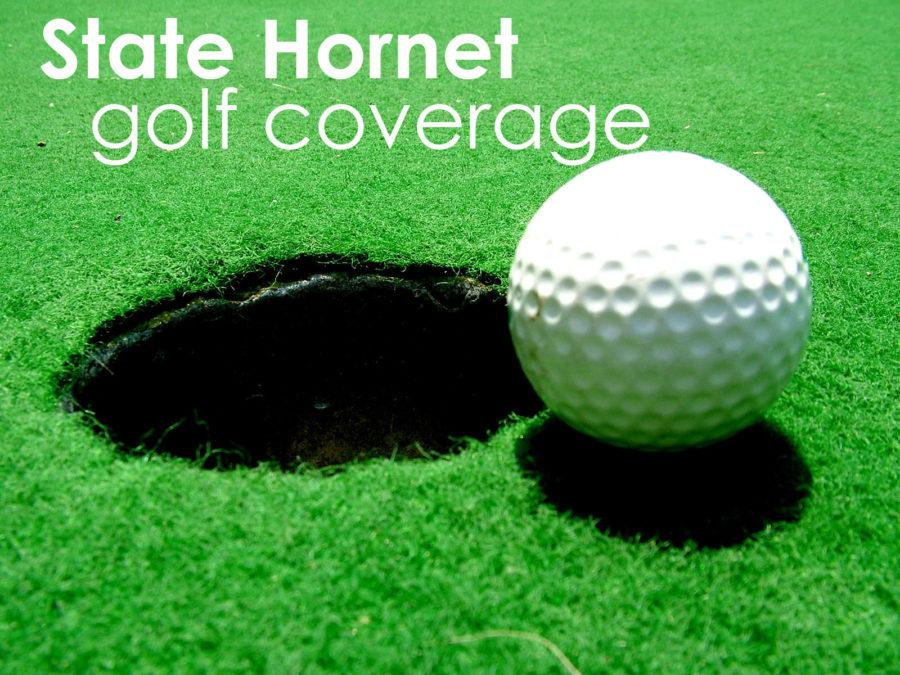 The Sacramento State men's golf team captured its first tournament win Saturday at the Visit Stockton Pacific Invite in Stockton, California behind the spectacular play of senior Taylor Knoll.
Knoll finished the tournament with an overall score of 210, which placed him individually in second place out of 88 golfers, just one stroke behind the leader.
He shot an opening round 78 and a 69 in the third, but shot a career-best 63 in the second round.
Knoll opened the second round with four birdies and one bogey and had a spectacular back nine where he had five birdies and four pars.
Aaron Beverly finished with an overall score of 214, which placed him in a tie for fifth.
Beverly shot an opening round 75 and in the second round he shot a tournament-best 68, followed by a 71 in the final round.
In the second round Beverly finished the front nine with two birdies and two bogeys and finished the back nine with three birdies and six bogeys.
Landon Azevedo finished the tournament in 11th place with an overall score of 218.
His best round came in the second where he shot a 67 with three birdies and 6 pars on the front nine and a bogey and two birdies on the back nine.
Connor Day and Owen Taylor both finished in a tie for 20th with scores of 220.
Cody Bates finished with a score of 227, which put him in a tie for 56th.
Sac State will play their next tournament in the Ka'anapali Collegiate Classic at the Ka'anapali Golf Course in Maui, Hawaii on Nov. 6.