Football drops fifth straight game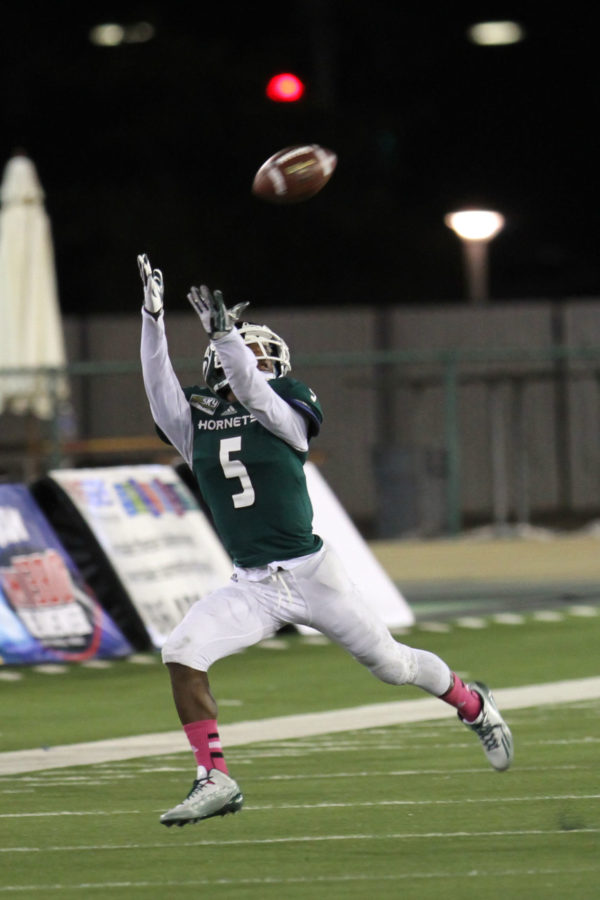 The Sacramento State football team's struggles continue this season as they have now lost five games in a row after falling to Montana State University, 35-13 on Saturday night at Bobcat Stadium.
The Hornets now have an overall record of 1-5 and are 0-3 in Big Sky Conference play.
Sac State dug themselves in a hole early in the game, as Montana State scored two quick touchdowns in the first quarter.
One of those touchdowns came on the second play of the game when Bobcats' junior quarterback Dakota Prukop found sophomore wide receiver Mitchell Herbert for a 79-yard touchdown. The second score happened when senior wide receiver Justin Paige rushed nine yards for a touchdown.
The Hornets responded with 10 unanswered points, as sophomore quarterback Kolney Cassel found senior wide receiver Nnamdi Agude for a 23-yard touchdown in the first quarter and Brad Cornish nailing a 30 yard field goal late in the second quarter.
The Bobcats scored late in the second quarter, as Prukop rushed for a three-yard touchdown, giving the Bobcats a 21-10 lead going into halftime.
In the second half, the Hornets got on the board first, as Cornish nailed a 22-yard field goal cutting the Bobcats lead to 21-13.
The Bobcats quickly responded with 14 unanswered points after Gunnar Bleke ran for an eight-yard touchdown and Prukop rushing for a one-yard score on their second and third drives of the second half.
In the second half, freshman quarterback Nate Ketteringham made an impact offensively for the Hornets. The freshman replaced Cassel after he left the game with an apparent shoulder injury. Cassel completed 16-of-30 passes for 193 yards and one touchdown before leaving the game.
"Our quarterback got hurt, but we have to score after getting ourselves in a position to make plays," Sears said.
In his collegiate debut, Ketteringham completed 5-of-9 attempts for 40 yards. He also rushed for 23 yards on five carries.
Along with Cassel, running back Jordan Robinson left the game early after taking a shot to the hip by Bobcats' linebacker Grant Collins.
"He'll be fine," Sears said in regards to Robinson's injury.
Before his injury, Robinson rushed for a total of 108 yards on 17 carries. This marked Robinson's fourth straight game with 100 yards or more.
The Hornets are still seeking their first conference win and will be traveling to play Southern Utah University on the road next week.
"There's no complaining, there's no whining," Sears said. "The kids work extremely hard. They're hurting, but they'll bounce back."
Next Saturday's game is slated for a 4 p.m. kickoff at Eccles Stadium.