ASI board talks about professionalism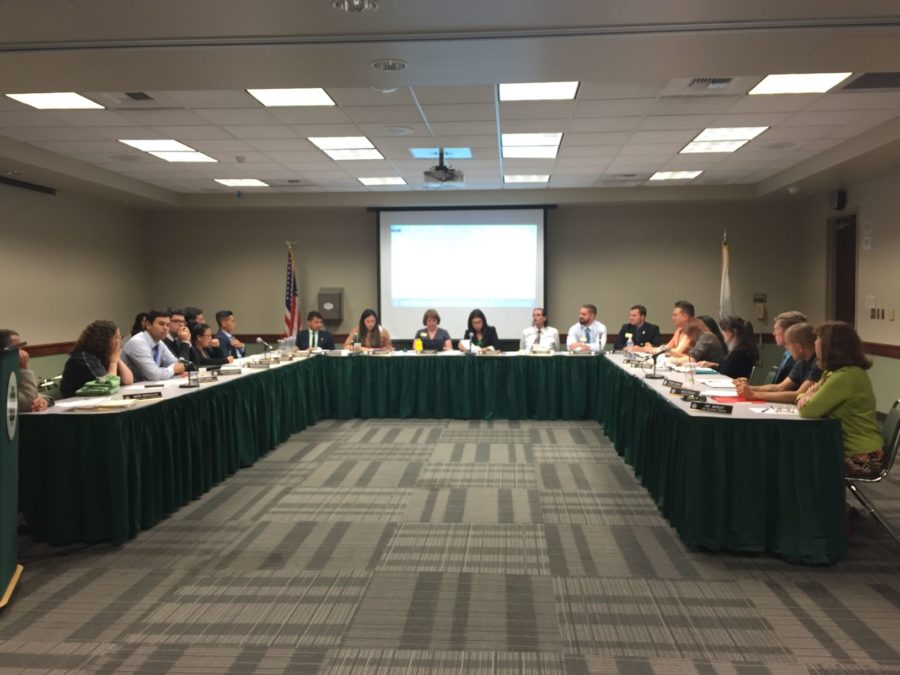 The Associate Students, Inc. held their weekly working board meeting Wednesday where they discussed professionalism, the Career Center and next week's meeting agenda.
David McVey of the Career Center spoke of what the center at Sacramento State has to offer and gave a presentation on the basics of professionalism.
The presentation, titled "Professionalism Workshop," touched on topics like professional brand, image, leadership, attitude, and professional identity. Each topic featured a subheading, including professional communication, social networking and professionalism and what leads to promotions and what employers seek.
The board members selected and discussed the most important aspect of each slide with topics including: "Ask for assistance when needed…"
"Always having a positive attitude is very important because you don't know when someone is having a bad day and saying hi is a important way of keeping up morale," ASI President Melissa Bardo said.
Gina Curry, University CFO's designee pointed out how important this is in the work area.
"Always ask for help when need, everyone is human and we are learning. Asking for help doesn't mean you're not a shinning star," Curry said.
On the topic of professional communications, ASI Executive Director Patricia Worley commented on the importance of being cautious when it comes to technology.
"Really think twice before you put something in writing, just because you hit the delete button doesn't mean it's no longer retrievable," Worley said.
Along with the PowerPoint presentation, McVey also talked about the purpose of the Career Center and the importance it serves for students.
The Career Center is located on the first floor of Lassen Hall and offers students services like career counseling, resume makeovers, speak mock interviews, as well as career fairs.
The fall Career Fair is next Tuesday from 10 a.m. to 2 p.m. in the University Union and will feature 115 booths from different companies.