Why Anthony Sadler should have some peace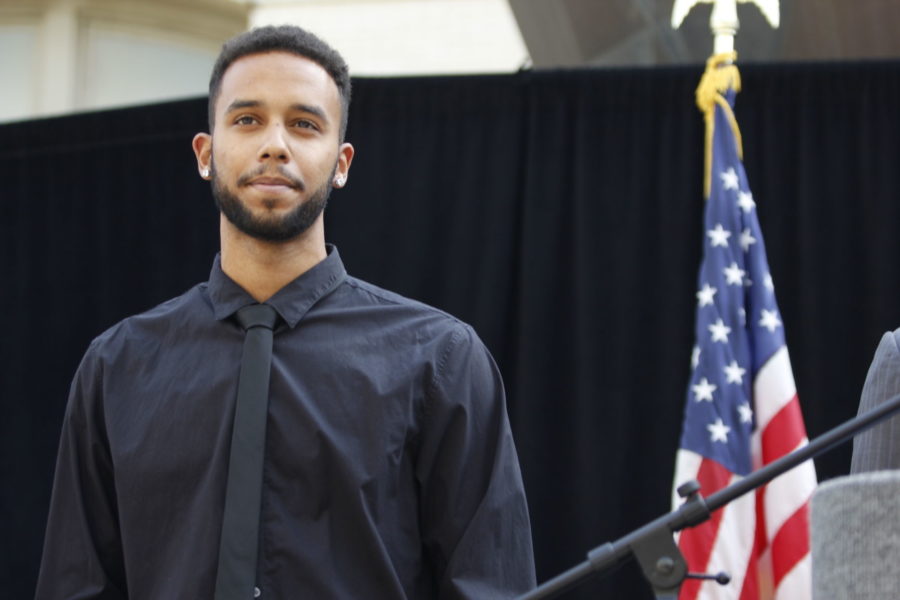 Sacramento State's Anthony Sadler has received a slew of media attention and inquiries because of his act of heroism while on vacation in Europe. Sadler, along with two friends, stopped a terrorist attack on a high-speed train from Amsterdam to Paris on Aug. 21, 2015.
Sadler is a 23-year-old kinesiology major who belongs to Kappa Sigma, in addition to being a member of the Philosophy Club. He is a hero in disguise; a normal incoming senior just trying to get through college. He is Sac State's own Peter Parker.
However, it is time to leave Anthony alone. Sadler has just started his senior year. Imagine what it would be like to enter your last year of college, and you are constantly being hounded by media for a comment or a photo. Not to mention, Sadler will be receiving a lot of attention from his fellow students.
With all of the horror stories in the media today, our own Sacramento hero is a breath of fresh air.
But, we need to remember that he is just a normal college student just trying to juggle his new class schedule. Surely you would love to invite Anthony to your frat party, or ask him on a date (who would not want to bring home a hero to your parents?), but we need to give him his space.
Becoming a local celebrity overnight would be severely overwhelming. For a day, you would have your 15 minutes and be thrilled that you were recognized. But after a week, it would not be fun anymore.
Instead of hounding him for his phone number in class, give Anthony a break. We need to remember that he is not someone to be exploited. He has specifically said that the attention has become overwhelming for him. Even large media sources like People Magazine have been following him around like an A-list actor.
CBS Sacramento announced that "Now Sacramento has a parade to plan [for Anthony]. California lawmakers are working with the city and county on the route that's expected to end at the state Capitol and include a military jet flyover."
Sadler is getting his own parade, and President Robert Nelsen set up a donation program to pay for Sadler's schooling.
Although this is all great news, he needs a break from all of the attention so he can focus on his classes and have a great last year until he graduates. (On the other hand, you can definitely contribute to help relieve any student debt he has accumulated, and it should be much appreciated.)
Otherwise, leave Anthony alone.