Defense key in matchup with Eastern Washington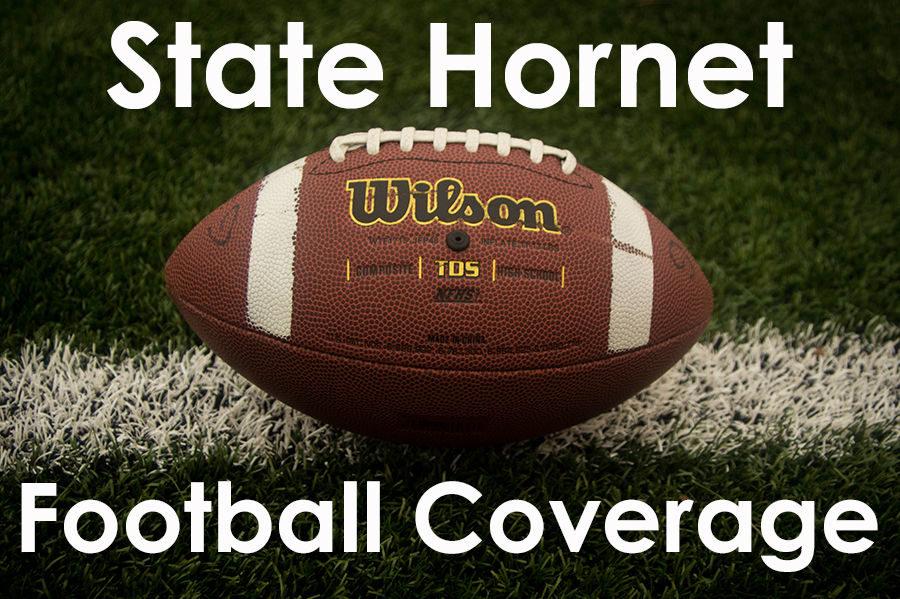 After ending its non-conference schedule at 1-2 overall, Sacramento State football wants to focus on the next game, which will be against Eastern Washington University (1-2), opening Big Sky Conference play at Hornet Stadium on Saturday night.
The Hornets are going into the matchup with two consecutive losses, while Eastern Washington is heading into the game as winners of a 55-50 shootout win against No. 13 Montana State University last weekend.
Eastern Washington is ranked No. 11 in the Football Championship Subdivision top-25 coaches poll.
The Eagles possess one of the elite offenses in the nation and are averaging 589.3 yards of total offense, which is good for third in the FCS.
Also, the Eagles are the top passing offense in the FCS, averaging 458 yards per game.
For the Hornets' freshman defensive back Manny Scott-Anderson, it's important for everybody on the defense to focus on their assignments to have success against the Eagles.
"Eastern Washington, they're a good team," Scott-Anderson said. "I know we have some things we need to work on, it's just us making sure we do our job, but other than that we have a chance."
The Hornets' defense will have their work cut out for them when facing Eagles quarterback Jordan West, who has filled in nicely for previous signal-caller and current University of Oregon starter Vernon Adams Jr.
This season, West has thrown for 1,052 yards with 12 touchdowns and two interceptions. Currently, he's the only quarterback who has thrown for 1,000 yards in the FCS and leads the nation in touchdowns and pass efficiency with 220.7.
Sac State freshman defensive back Malcolm Thomas said the Hornets need to improve on coverages this week to prepare to contain West this Saturday.
"If each position group does their job, I think we have a pretty strong chance [to win]," Thomas said. "We have the athletes and talent, its just making sure what we [have] to do."
Freshman defensive back Elijah Wallace, who had 13 tackles in his first collegiate start against Weber State University last weekend, said there needs to be an adjustment on minor details to prepare for Eastern Washington's offense.
"Right now we need to focus on all the details of the game because last game we didn't do a good job focusing on those details," Wallace said. "This week we're all about details on the little things."
Sac State's matchup this Saturday with Eastern Washington is slated for a 6:05 p.m. kickoff.
Eastern Washington leads the series 17-4 overall and are undefeated at Hornet Stadium with an 11-0 record.
The Hornets look to get their first win against the Eagles since 2008, when they were victorious on the road 15-13.
Last time both teams matched up, Eastern Washington won a close one with a 31-28 victory on Oct. 20, 2012 in a road game for the Hornets.