DeAndre Carter cut from Ravens' roster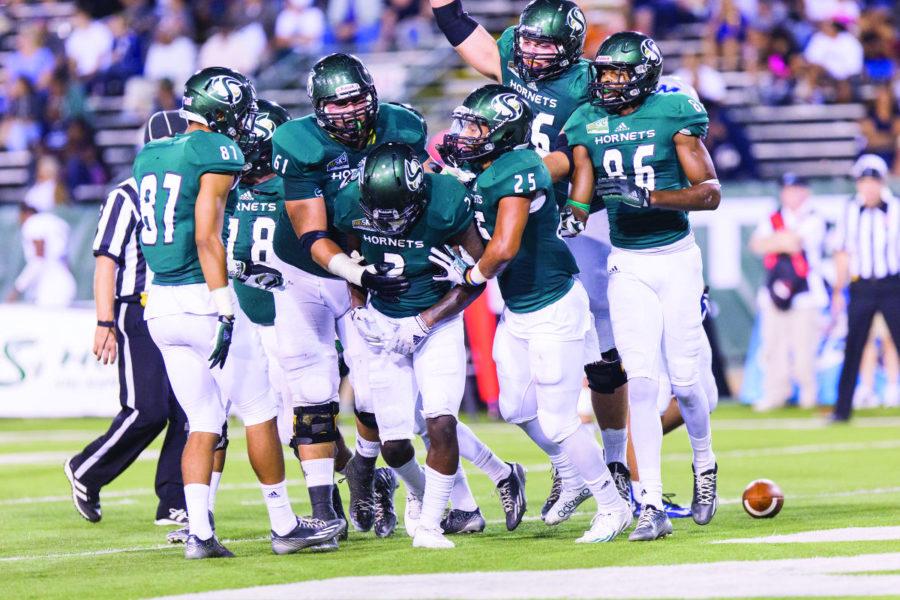 Former Sacramento State receiver DeAndre Carter has been cut by the Baltimore Ravens, it was announced Monday morning.
Carter was among the cuts the Ravens announced today. Carter signed with the team as an undrafted free agent after the NFL draft last May.
"We are all disappointed for DeAndre, but by no means does this setback mark the end of his football career. He's one of the most determined and hard working student-athletes thati've ever worked with and I have no doubt that he will be able to use this as motivation to get a second chance in the league," said Sac State Assistant Athletics and Media Relations Director Brian Berger via email. 
Carter was impressive during rookie minicamp and organized team activities, but didn't carry it over into camp, as he had two fumbles on kickoff returns in the first two preseason games. 
The speedy wide receiver didn't play a snap during the Ravens' third preseason game against the Washington Redskins on Saturday.
During his career at Sac State, Carter posted 207 receptions, 2760 receiving yards and 35 touchdowns.
Carter had a record breaking season for the program in 2014, posting 99 receptions, 1,321 receiving yards and 17 touchdowns. 
Sac State coach Jody Sears was not available for comment.