Student government leaders lobby at state capitol on Advocacy Day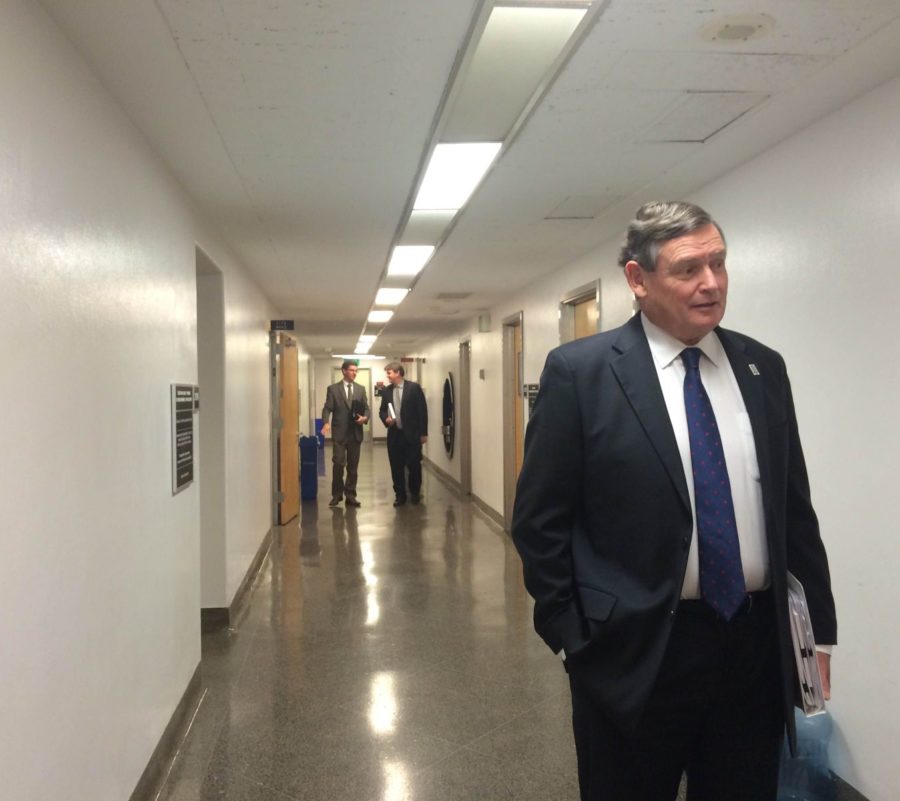 Representatives from the 23 California State University campuses went to the capitol to lobby and advocate for an increased $97 million for the CSU budget and for campus-specific issues on the third day of the California Higher Education Student Summit.
Mike Sharif, office of governmental affairs director for Associated Students Inc.- with a handful of other representatives for Sacramento State- attempted to convince Assemblymember Kevin McCarty there is a need for a new science building on campus.
"We have to convince legislators not to cut social services and reinvest in education," said Sharif. "We encourage students to come join us in advocacy efforts. ASI does it a lot for you, and one or two students are effective, but we need more and more students visiting and calling these offices all the time."
CSU Chancellor Timothy White acknowledged the outdated equipment and lack of space in Sac State's science building, Sequoia Hall, but said all of the other campuses are addressing similar situations.
"It needs a little love, but it's not the only one across the system," said White. "When you have 23 campuses, every campus has a 'Sequoia Hall' that's in desperate need of upgrading to make it a better learning environment."
McCarty, in an email, gave his opinion on the student government representatives participating in Advocacy Day.
"I was pleased to meet Associated Students from Sacramento State University regarding higher education funding and the campus," said McCarty. "Like them, I too share many of the same concerns regarding student access, affordability, graduation rates, and aging infrastructure. I believe that the governor's budget was a good starting point and hope we can further reinvest in higher education."
Corrections: Mike Sharif is the director for the office of governmental affairs of ASI at Sacramento State, not the California State Student Association.
Kevin McCarty is an assemblymember. He was titled as a senator instead.
Sharif in a quote said they had to convince legislators, not legislature.