McKinney named Big Sky MVP, Garrity receives All-Conference Second League honors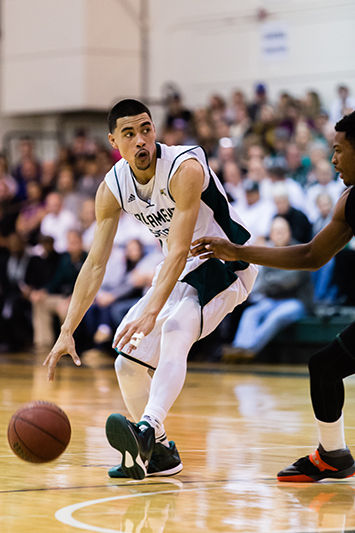 Michael McGough
March 9, 2015
Sacramento State senior guard Mikh McKinney was named the Big Sky Conference's Most Valuable Player of men's basketball this afternoon, and also selected the Hornets' senior guard Dylan Garrity to the All-Conference Second Team.
In addition to winning MVP, McKinney was a unanimous pick for the All-Conference First Team. He scored an average of 19.0 points per game, which was second in the league, and led the conference with 2.6 steals per contest.
McKinney is the first MVP in Sac State's Division I era, which goes back to 1991, and the first to come from Sac State since the school joined the Big Sky in 1996. The Hornets' last conference MVP came in the form of Nate Robinson, who took the co-player of the year award as a player in the Far Western Conference in 1977.
His teammate Garrity averaged 13.3 points per contest and shot 40.6 percent from behind the arc. With his second team selection, Garrity became the first player in program history to receive All-Big Sky honors in four different seasons, having been chosen as an honorable mention in his previous three years. The guard is Sac State's all-time program leader in assists with 521 for his career.
All awards were voted on by the conference's coaches, who were not allowed to select their own players.