Shooting hoax alerts Sac State police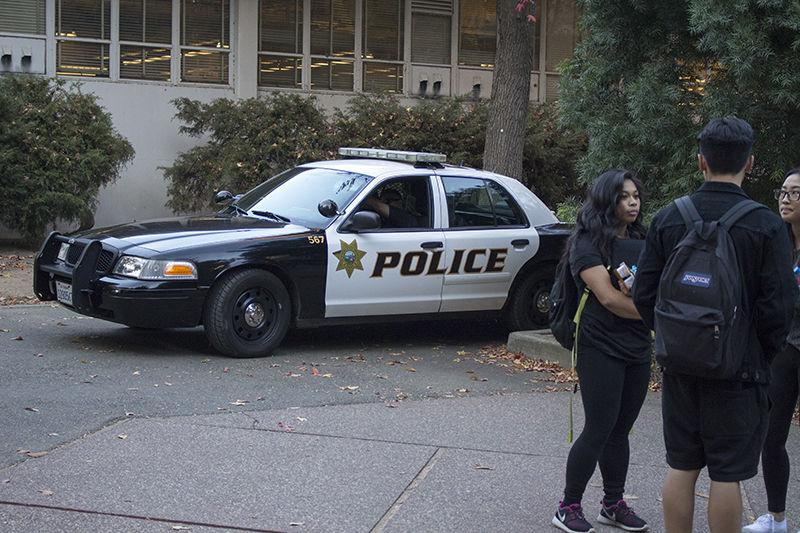 Sacramento State police responded to a shooting threat written in graffiti at 1 p.m.
The message was found at a women's restroom stall in the University Union stating "3:00 11/4 school shooting." Sac State Police Chief Mark Iwasa deemed it non-credible but to remain vigilant.
"We did not consider it to be a credible safety issue." Iwasa said "Although people should remain aware because on a very very small percentage of times, it has some kind of import … a little bit of vigilance goes a long way."
Sac State PD sent out a campus-wide message, which reached over 41,000 individuals to inform them of the message, Iwasa said. The department pulled all of its patrols to the inner campus and deployed all their personnel to remain watchful.
"Police that were standing out there were talking about how someone just wrote it on the women's bathroom," Tanya Leshchinskiy, family and consumer science, said. "A lot of people get overstressed with school I dont know if it was a prank or if someone was just really that angry but I doubt that you would be able to conceal a weapon on campus so easily."
Police officers stayed in the inner campus for an hour and a half and plan to remain on patrol until student traffic slows down.
"It's past 3 p.m. It's business as usual here at Sac State," Iwasa said.
Iwasa mentioned a possibility of there being a correlation between the graffiti and group of visitors on campus today.
"We had about four bus loads of high schoolers and one news agency actually told me there have been four hoaxes at local high schools – similar nature," Iwasa said.