California State University discusses student success with policymakers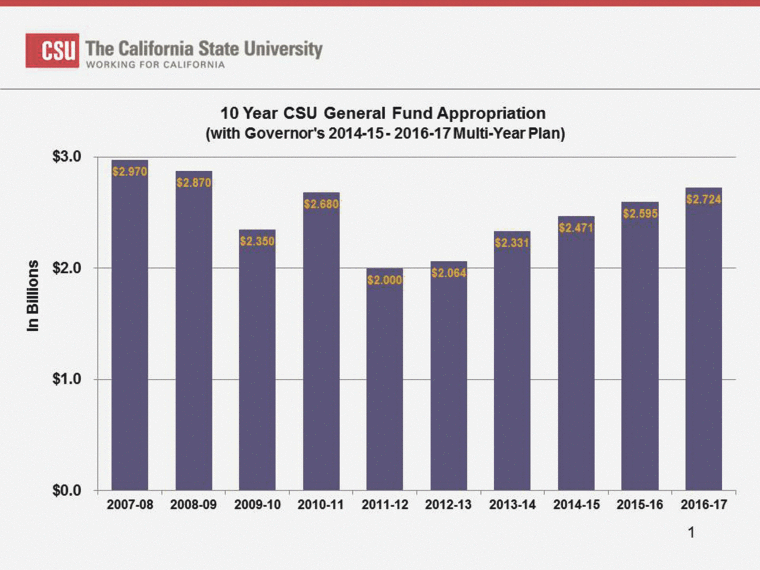 Imran Majid and Matthew Urner
November 6, 2013
California State University representatives met with state policymakers in a closed meeting at the Capitol Oct. 29 to present initiatives and findings related to student success at the nation's largest higher education system.
While the CSU chose to allocate $10 million to increase online education and graduation rates for 2013-14, both sides are working to find ways to decrease bottleneck courses, or classes students need but are unable to take due to limited class sizes.
CSU Associate Vice Chancellor Ron Vogel and Executive Director of Multimedia Educational Resource for Learning and Online Teaching Gerry Hanley gave a presentation on how the $10 million improves online education.
While limited, qualified, part-time faculty is among the reasons for bottlenecks, student behavior is being researched and investigated, Vogel said.
Signed by Gov. Jerry Brown in September, Assembly Bill 386 established Intrasystem Concurrent Enrollment, allowing students to enroll in online classes offered at other CSU campuses.
The bill also outlines several priorities such as coordinating online course offerings in order to improve access for students , but also entails some funding issues.
Because Intrasystem Concurrent Enrollment was designed to provide funding for a students' home school, it is unclear how the away school will split revenue from tuition.
Hanley said 19 campuses split $2.7 million to redesign 77 courses for web-enhanced instruction, and most will end up fully online.
Hanley opened the meeting with a slideshow highlighting the benefits of Internet advising to help students with schedules and provide timely guidance on course options. The model received $2.5 million in funding this year.
The 2014-15 CSU budget requests were presented and reviewed at the CSU Board of Trustees meeting Tuesday and will continue Wednesday.
According to the corresponding document, the CSU will request an additional $237.6 million, exceeding the minimum $142.2 increase specified in Gov. Brown's multi-year budget plan.
The plan assumes no increase in tuition, and would allow for 20,000 new students across the system. With more students, the CSU anticipates more revenue, and $50 million will be used to facilitate degree completion.
"[The CSU] is expecting an all-time record of applications this year," said CSU Director of Public Affairs Mike Uhlenkamp. "Unfortunately because of the level of funding we're receiving, we're unable to admit all the number of students eligible.
"We do have a critical need for additional funds so that we can potentially enroll additional students, which will potentially eliminate the (California) workforce concerns we have for the future."
The goal of the legislative staff meeting was to share information, respond to questions and engage with demands, said CSU Senior Legislative Advocate Andrew Martinez.
"The meeting was intended for staff," Martinez said. "But it is something everyone is interested in. Their bosses are very interested."