Bracketbuster gives basketball team a chance to shine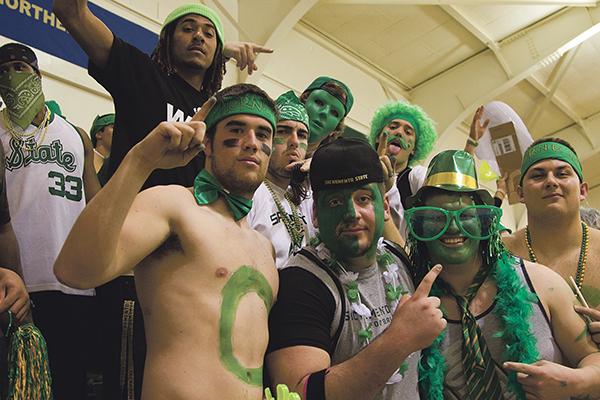 On Feb. 4, the Sacramento State men's basketball team was selected to play at this year's Ramada Worldwide Bracketbuster event against Big West Conference opponent UC Santa Barbara on Saturday at 7 p.m. in the Thunderdome.
In its 11th and final year, the Bracketbuster showcase is a two-day event starting Friday that gives teams the chance to compete against outside conference teams. The event will feature 13 nationally televised games across the ESPN platforms: ESPN2, ESPNU and ESPN3. 
The 122-team field will feature teams from 15 conferences: 12 each from Big South, Mid-American Conference and Ohio Valley Conference; 11 from the Big Sky; 10 each from Big West, Metro Atlantic Athletic Conference, Missouri Valley and Southland Conference; nine each from Horizon and Summit Leagues; six from the Western Athletic Conference; four from the Southern Conference; three from the MEAC; and two each from the America East and West Coast Conferences.
The Hornets (12-12, 7-9), in their school history, are 0-4 against the Gauchos (4-9, 8-16), and will only be playing against them for the fifth time. The last time these two teams faced off, the Gauchos edged 64-57 victory in Sacramento on Dec. 21, 1992 – it was the second year of Divisional I play for Sac State. 
Hornets' head coach Brian Katz said his team is prepared for the challenges the Gauchos may present. 
"We're playing a team that has a lot of success over last 12 years," Katz said. "They have been to the NCAA Tournament four or five times in the last 10 years. They are a good quality team. It will definitely be a challenge for us, but we're excited to represent the Big Sky." 
Senior forward John Dickson and sophomore point guard Dylan Garrity said this game will be approached no differently from the previous ones throughout the season – despite the media attention of ESPN.
"We just have another game on our schedule," Dickson said. "We try not to put too much thought into one game. We need to handle our business and get the win."
As part of the agreement with the Hornets traveling down to play the Gauchos in Santa Barbara, Sac State will receive home-court honors for next season's meeting.
In the Hornets previous two-outings in Bracketbuster play, they are have been 0-2 – including a 67-53 loss at Southeast Missouri in 2010-11 and a 79-67 home loss to San Jose State last year.
"A lot of people think and believe that the Big West is better than the Big Sky," Garrity said. "So, if we can go in and get a win, it will prove something of the Big Sky."