Women's cross-country accomplishes first win of the season in San Francisco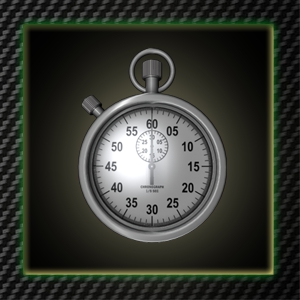 The Sacramento State women's cross-country team earned its first victory of the 2012 season Friday at the Speedway Meadow at Golden Gate Park in San Francisco.
Sac State won the women's race with 47 points, followed by Cal State Stanislaus with 59 points. The University of San Francisco came in third with 73 points, followed by Academy of Art with 111 and Santa Clara with 118.
Jenny Bergren of Academy of Art placed first overall with a time of 21:52 on the women's 6k course.
San Francisco State won the men's race with 27 points, followed by Cal State Stanislaus with 50. Santa Clara came in third with 75, followed by UC Santa Cruz with 99 and Academy of Art with 104. The Sac State men's cross-country team did not compete in this meet.
Unattached runner Alex Varner placed first overall with a time of 25:07 on the 8k men's course.
The Hornet women placed three runners in the top 11, led by junior Justine Rea with a third place overall time of 22:17.
Sac State assistant coach Scott Abbott said the Hornet women raced well and was very pleased with the Hornets' first victory of the season.
"Early on we did a very good job of holding on," Abbott said. "After the first mile mark they really attacked."
Abbott said the Hornet women, especially the freshmen runners, did an excellent job of executing the race plan.
"There were some girls on the backend that really stepped up," Abbott said. "I was pleased with that. We wanted to try to bring some of these other girls out of the shadows and they did that. I was really anxious to see how they responded."
Freshman Emily Johnston said she was very excited about the team's victory and pleased with her 22:50 effort.
"A lot of the race I ran with Chloe (Berlioux)," Johnston said. "As a whole our team worked together very well."
Johnston said the hilly course was challenging because she had never raced that distance before.
"We went out a little slower," Johnston said. "The course had more hills than the previous weeks. Abbott told me to get out well and try to stick with the person ahead of me."
Senior Ashley Chavez came in fifth for the Hornets and 18th overall with a time of 32:29. After not performing as well as she wanted to at the Hornet Jamboree, Chavez said her effort on Friday boosted her confidence.
"I think we did absolute amazing," Chavez said. "Mentally and physically I felt a lot stronger."
The Hornets' next race will be Sept. 21 at the Pac-12 Preview in Los Angeles.
The Hornets finished as follows:
Hornet Women
• Junior Justine Rea, third with 22:17
• Freshman Chloe Berlioux, fourth with 22:31
• Freshman Emily Johnston, 11th with 22:50
• Sophomore Teresa Mallory, 15th with 22:55
• Senior Ashley Chavez, 20th with 23:29
• Sophomore McKenzie Paul, 21st with 23:30
• Sophomore Adrianna Royal, 23rd with 24:01
James Heck can be reached at [email protected]