Men and women's cross country dominate season opener with first and second place finishes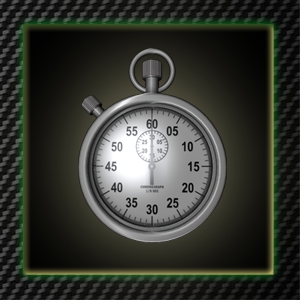 The Sacramento State men's cross country team placed first and the women placed second overall at the UC Davis Aggie Open on Friday at the Putah Creek Reserve Course in Davis.
Sac State won the men's team competition with 35 points, edging out UC Davis with 36 points and Fresno State in third with 55 points.
Trevor Halsted of UC Davis placed first overall with a time of 18:10.9, just 8.2 seconds faster than Sac State's second-place finisher Reesey Byers, who finished with a time of 18:19.1.
Byers said he was dealing with an ankle injury throughout the week, but hopes for a quick turnaround in time for the next race.
"It was pretty good given the circumstances, but I didn't really do as well as I wanted to," Byers said. "I'm still kind of feeling things out."
Sophomore Domenic D'Acquisto finished in 18:36.4, placing seventh overall and second place for the Hornets.
The Hornets finished with six runners in the top 12. Chris Romo finished ninth overall in 18:40.6. Daniel Mitchell was 10th in 18:41.4. Nathanael Litwiller finished 11th in 18:42.3 and Kyle Lackner finished 12th in18:42.9.
Assistant Head Coach Scott Abbott said he applauds Romo, Mitchell, Litwiller and Lackner for creating a tight pack throughout the race.
"Our goal was to win the meet, and we won the meet," Abbott said. "In that respect we are very pleased."
Senior Kyle Lackner said he was excited to get the first race of the season under his belt.
"I think we did pretty good," Lackner said. "We wanted to show everyone what we had."
On the women's side, UC Davis dominated Sac State with a total of 15 points. The Hornets finished in second place with 61 points and Fresno State came in third with 64 points.
Alycia Cridebring of UC Davis won the women's race with a time of 14:05. She also helped lead the Aggies to a sweep of the top four spots.
Sac State freshman Chloe Berlioux placed first for the Hornets and ninth overall in 14:36.7. Justine Rea was 14th in 14:41.3 and Teresa Mallory placed 19th in 15:00.8.
The UC Davis Aggie Open marked the first cross country meet for the Hornets for the 2012 season.
The Hornet's next race will be the eighth annual Hornet Jamboree on Sept. 8 at Granite Regional Park.
The Hornet Jamboree will be the Hornets' only cross country home meet of the 2012 season.
James Heck can be reached at [email protected]