Kickers set goal for new kicking unit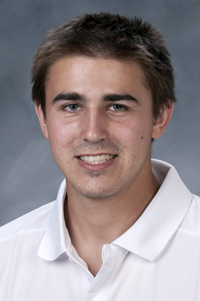 Sometimes the butt of jokes and often overlooked, the kicker position is a hot topic surrounding the Sacramento State Hornet football team heading into the 2012 season. After last year's woeful performance in the kicking game, nobody is laughing now.
In 2011, redshirt freshman Jason Diniz was thrust into the starting position by default after two other kickers failed to make the final roster. Diniz went three for eight on field goal attempts for the entire season and missed two extra points against Northern Arizona, a game in which Sac State lost by one point.
"We ended up with a situation where Jason was thrown in as a redshirt freshman where he had to kick," special teams coach Daniel DePrato said. "It was unfortunate that we had to put him into that situation".
This season, the Hornets have brought in two kicking specialists in hopes of providing consistency the kicking game has been lacking. Edward Ruhnke and Edgar Castaneda are the two transfers the coaching staff is looking at this off-season to fill the void left at the vital position.
Ruhnke is a sophomore kicker from Bayville, N.J., who spent last season at Moorpark College in Southern California. Ruhnke went 12 for 15 on field goal attempts with his longest kick from 42 yards out. The New Jersey native was named Western Conference Player of the Week after making four first-half field goals against Long Beach City College according to the Hornet Football media guide.
The East Coast kid is poised to be "The Guy" when it comes to the kicking game.
"I want to change how (Sac State football) goes about special teams," Ruhnke said. "I want them to send (the field goal team) out and get points when we need them."
Ruhnke had a good showing in camp. At the Green and Gold scrimmage on Aug. 18, he hit one kick from beyond 40 yards although he missed a 52-yard attempt.
"Ed did a great job in the first scrimmage," DePrato said.
Ruhnke said he had a career-long field goal of 64 yards at practice while his game best is 50 yards.
Edgar Castaneda, the junior transfer student from Alameda, has spent the last two seasons at City College of San Francisco where he helped the Rams to the California Community College Athletic Association Championship and the school's record ninth national title.
At San Francisco, Castaneda went six for six from inside the 30-yard line during his sophomore season. He had a long field goal of 44 yards.
Castaneda typifies a west coast attitude with his approach to kicking.
"Just go out there, practice, take a deep breath and make it," Castaneda said after an Aug. 22 scrimmage in which he pushed through a 48-yard field goal. "It was around 40-something, I wasn't really paying attention; I just focus on making the kick".
Castaneda has been battling an injury throughout camp. The Aug. 22 scrimmage was his first opportunity to get on the field to show his talents to the watchful eye of the coaching staff.
Prior to returning to action, Castaneda was the underdog in this kicker competition but after his being perfect from 21, 35 and 48 yards he has made it a two-horse race once again.
"I thought it was great," DePrato said of Castaneda's performance. "I thought he stepped up and made some good kicks, so it was great to finally get an assessment of him."
Castaneda has made a practice field goal of 60 yards and has hit from 48 yards in a game situation.
While Castaneda simply states, "I'm ready whenever they need me," Ruhnke wants the Hornet fans to know they can count on him to be the best kicker they have ever had at Sac State.
The battle is far from over but with the kickoff game against New Mexico State looming just ahead it will only look to heat up for these two outstanding prospects.
"Ed and Edgar are both phenomenal kickers and we are excited about both of them," DePrato said. "Between those two battling it out we are going to have a great kicker come New Mexico State."
The Hornets will travel to Las Cruces, N.M. on Thursday to take on the New Mexico State Aggies. Kickoff is at 5 p.m. The game can be heard on KHLX 93.1 FM.
The team will be on the road for the first two weeks of the season including a visit at the Pac-12's Colorado University in Boulder, Colo. They will return home in week three to take on Northern Colorado at Hornet Stadium with a 2:05 p.m. kickoff.
Joe Davis can be reached at [email protected]