Car crashes at apartment complex near Sac State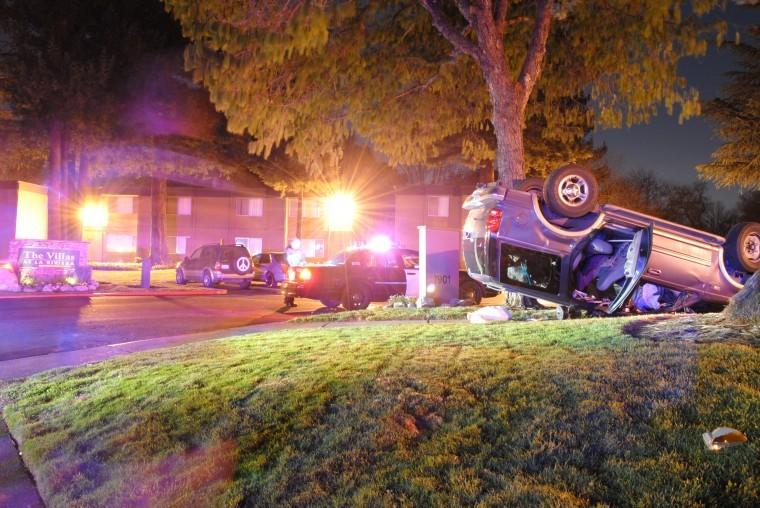 Sacramento Police received a phone call at 11:11 p.m. on Thursday from tenants who reported a loud bang at the Villas at La Riviera Apartment complex.
Authorities arrived on scene and found a Ford Expedition overturned between two oak trees by the entrance of the apartment complex. The driver had fled before officers arrived.
"There was no driver on scene and it appears the driver has fled the scene. There are no injuries and no witnesses. We do not have a driver in custody," said officer Matthew Hoffman.
The driver was suspected to be under the influence of alcohol and police said it is looking for suspects.
Chanel Saidi can be reached at [email protected].