Jones trial start date delayed until April 2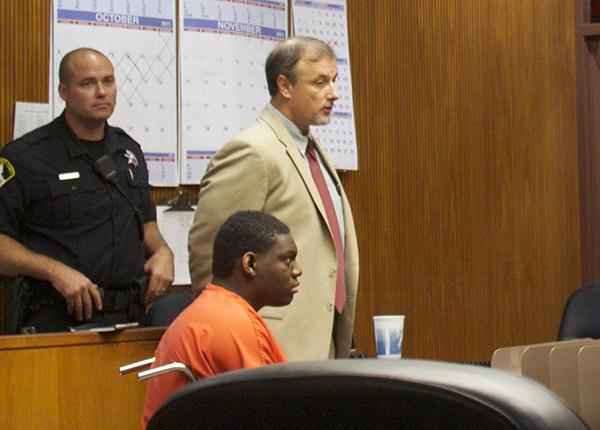 Former Sacramento State student Quran Jones' murder trial start date has been delayed again to early April, in order to finalize witnesses.
It was announced today at the Sacramento County Courthouse the trial will be given the new start date of April 2.
This will be the fourth official trial start date that has been given following the previous start date today, and the Jan. 25 and Feb. 6 dates.
Unlike the last trial start day, Jones was present and once again agreed to waive his right to a speedy trial.
The three witnesses at the hearing waived their right to be recognized by the judge. Two additional witnesses, who are current Sac State students, were not present and have been placed as stand-by witnesses.
Jones is accused of murdering his roommate Scott Hawkins with a baseball bat at their American River Courtyard suite at Sac State on Oct. 21, 2009.
Jones was paralyzed in the incident when he was shot by police after he allegedly attacked the officers with a knife.
In the 28 months leading up to the start date, Jones has had more than 30 hearings.
He is facing seven felony counts, including attempted murder of police officers at the scene and assault with a deadly weapon.
Sean Keister can be reached at [email protected].