Addicting gameplay provides promising future for mobile games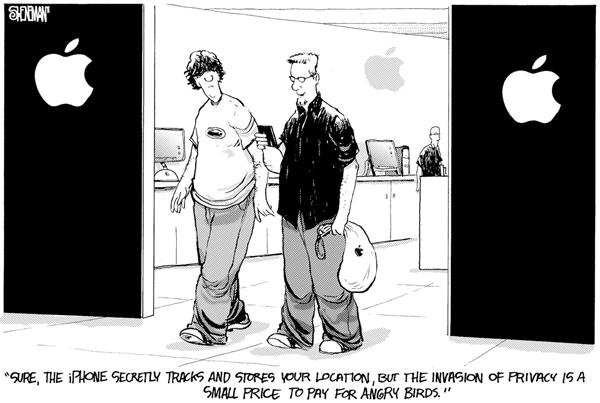 Handheld gaming has been around since the Game
Boy was introduced in the 1989. It ushered in a way to play video
games on the go, something to do while bored away from home.
However, with smartphones getting more
sophisticated by the year, a new type of gaming has begun that is
catapulting into stardom called mobile gaming.
By creating casual games intended for people
while passing time, mobile gaming has taken a huge leap forward by
making entertaining games.
"Angry Birds" has enjoyed a meteoric rise the
past two years. Since it was first downloadable December 2009, it
has stayed in the top-five downloads on the iTunes App store.
"Angry Birds" consists of players slinging
different types of birds at pigs. The challenge is the pigs usually
have some kind of defense, be it wooden or stone barriers.
The gameplay is simple yet addicting, which is
why it keeps players hooked. It's that kind of mindless fun of
shooting birds over again until you look at the time and almost an
hour has passed that makes time fly.
The difficulty continues to rise, but not to
the point where the player feels like he or she can't move on to
the next level.
"Cut the Rope" is another game that has also
seen success in the mobile game scene.
The gameplay is also simple, requiring players
to cut ropes to move a piece of candy to a creature.
What makes these games stand out is they
continue to evolve.
"Angry Birds" adds new kinds of birds with
different attributes and "Cut the Rope" adds new obstacles like
rockets or suction cups.
The main thing remaining is the simple
gameplay aspect that keeps players coming back and wanting a better
score.
It's this type of gameplay that makes it easy
for anyone to get into and enjoy.
"It's convenient, time-consuming and cheap
most of the time (or) free," said senior communications studies
major Yshmael Espinosa.
It just isn't puzzle games that make mobile
gaming fun, though.
"Infinity Blade" on the iPhone, is a game made
by developer Epic, which makes big name franchises like "Gears of
War" and "Unreal Tournament."
In "Infinity Blade," players adventure through
a castle fighting enemies along the way and getting new weapons and
abilities. The gameplay consists of swiping a finger across the
screen to mimic a sword.
What makes the game special is that people
would not expect this would be on an iPhone if they just saw
trailers. The visuals are crisp and look like they deserve to be on
a PlayStation 3.
There is nothing better than playing a game in
your hands that is not only fun but beautiful to look at.  
With all these great games, the bar has been
set high. Thankfully, "Infinity Blade" has shown mobile games can
be taken even higher than what was thought.
Simple isn't bad, but with "Infinity Blade"
and its technical advances, mobile gaming can become something more
than a past time.
By adding more intuitive gameplay, mobile
games can be something great. Gamers won't have to wait to go home
to play a great game when it's already in their pocket.
It's time to go beyond making entertaining
games and time for games that are not just fulfilling but leave a
lasting impression on a gamer. 
Mobile gaming can only get better, and
hopefully developers follow Epic's lead and venture into the next
level of gaming.