Libya has new hope after Gadhafi's death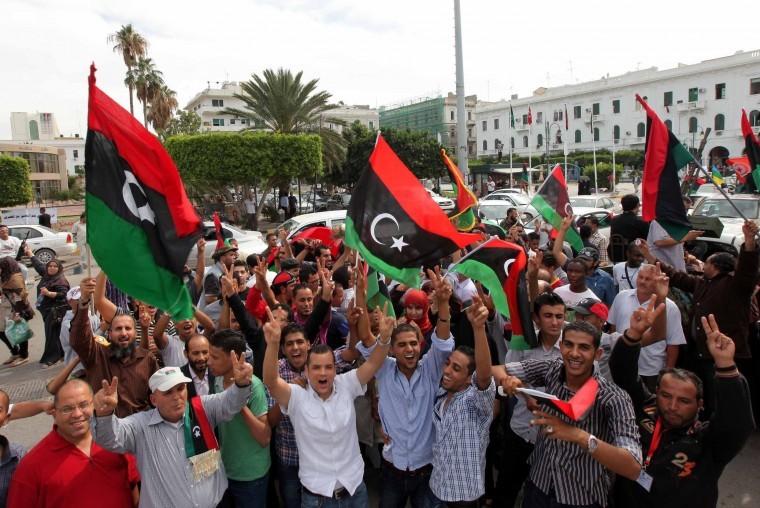 State Hornet Staff
October 25, 2011
Libya had been stricken of its pride and hope, its people lived in silence and fear. Its dictator ruled with brutality and force for 42 years.
Simply voicing an opinion about Moammar Gadhafi's rule was simply out of the question for Libyan citizens.
That all changed Thursday when the death of Gadhafi not only marked the end of his regime, but the end of the oppression of the Libyan people.
The people began their peaceful protest of Gadhafi's regime on Feb. 17. In the eight months since, an estimated 50,000 people were killed or have gone missing according to an article from Reuters on Aug. 30.
Gadhafi not only used aircraft to fire upon his own citizens and peaceful protesters until a "no-fly" zone was enforced over Libya in March, but he also hired foreign mercenaries to kill people on a daily basis.
The news of his death came to me and my family at 4:30 a.m. on Thursday when my uncle in Libya called. My first thought was it was most likely a rumor. In these last eight months, rumors of Gadhafi either being caught or stepping down resurfaced many times.
We waited for pictures or video so we could see with our own eyes. Once we saw, we knew it was over.
My parents have not returned to Libya since 1980. Now with the news of Gadhafi's death, they will finally be able to visit and I will finally be able to experience the culture I have been deprived of.
Many may wonder why people are celebrating the death of a man, but it is much deeper than that. People around the world are not celebrating the fact a man died, but celebrating the end to what that man represented.
Libyans in Sacramento celebrated at Elk Grove Park with food, games and singing. Not only do those in Libya feel the utmost happiness, but Libyans all over the world feel the same joy and can now return to a free country.
"I've never been happier in my life," said Libyan American Mawada Ezubeik. "The freedom of my country has finally been awakened."
Many Libyans fled the country long ago because of poor working and school conditions. They fled in search of a better life.
While one-third of the Libyan population lives at or below the poverty line, Gadhafi and his family were living in mansions practically made of solid gold.
"This man has been in such great power for 42 years, power that did not belong to him," said Libyan-American and Cosumnes River College student Alaa Tresh. "To see him finally fall – it was hard to believe."
Gadhafi came to power in 1969 after overthrowing the previous ruler, King Idris, who was respected and admired by his people.
Throughout my life, all I have known of Libya was Gadhafi and all the corruption he continued to inflict on his country.
From the public executions of students in the 1970s – friends of my father were among those killed – to the mass murder of 1,200 political prisoners in a three-hour span, Gadhafi proved to have no limits to his brutality. His victims' crimes were only speaking up against his unjust rule. He distributed Viagra to his troops encouraging the rape of women throughout the uprising.
The Libyan "Freedom Fighters," as they have come to be known, continued their fight against Gadhafi until they achieved their victory. They ranged from the youth to the elders and came from all over Libya.
"The young 'Freedom Fighters' have inspired me to do bigger and better things," said Sacramento State student Asma Kalush, freshman graphic design major.
The quote heard throughout the revolution is "Libya will inspire the world." And Libya has inspired the world.
The death of Gadhafi means a new beginning for Libyan citizens. A chance to establish a government that is centered on freedom and equality.