Silent protest displays dislike of the N-word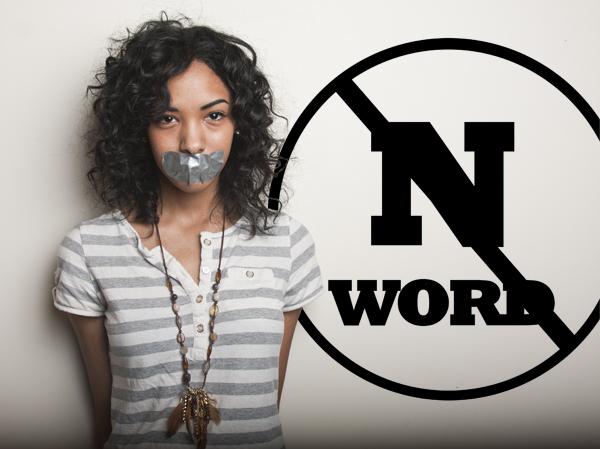 A silent protest on campus last week encouraged students to stop using the N-word.
Freshman ethnic studies major Rashad Mosely lead the charge by encouraging his fellow students to cover their mouths with a piece of black tape signaling their dissatisfaction of the word.
The event was Mosely's idea that he developed with his friend, freshman international relations major Jules Ramzy. They wanted to bring along social change to racial discrimination and took matters into their own hands to make it happen. They called the protest a baby step in the process.
Mosely wanted to do more than a one-day rally because he wanted to make the cause more visible.
There was no one event, just individual students taking it upon themselves to participate.
"I took up this cause to bring attention to the inequalities of society that I share," Mosely said. "The N-word has brought a damper to my life and the continued use of the word serves only the people who made it."
Biological sciences major Denise Manning said she thinks people use the word so casually that they don't realize the hurtful effect it can have.
"I have had friends who I've asked not to greet me like that," Manning said. "I think it's degrading."
She agrees with the protest and thinks the common use of the word in society goes too far.
For Nitoye Nakv, a biology major, he sees &- depending on the context &- the word as more of a cuss word than as a derogatory term, and doesn't think the effort will change minds.
"You couldn't protest against people using the F-word," Nakv said.
Professor Nick Burnett, interim associate dean for the College of Arts and Letters who teaches a class on free speech, said he thinks part of the problem is that the word is so ingrained in the culture that even a widespread protest is an uphill battle.
"For instance, two years ago there was a high school student who was trying to start a group at his high school to get people to stop swearing," Burnett said. "You know it starts to get a little traction for a while in the media, and then it kind of fades."
Olga Mendoza, senior criminal justice major, said she thinks the word is so common now that it just is not a big deal.
"People use it when they're joking around. It's nothing serious now," Mendoza said. "It's not offensive now. It is just like any other word."
The protest was not massively publicized on campus, because Mosely and Ramzy only wanted those fully on board to participate.
"To me there is not much of an effect (on students), as it is a word used heavily by some, even from people not of African descent," Mosely said. "I only hope that the word will be one that fades from our collective history as people."
Ramzy said the protest was not only about the word.
"People are too focused on the N-word and the black tape, but it is discrimination that should be focused on," Ramzy said.
He said for the most part students did not focus much on what they were trying to accomplish.
"It isn't very surprising seeing as how most of the people who stared at us during the week didn't stop to ask why we were protesting," Ramzy said.
Mosely carried around a roll of black tape with him for anyone willing to participate, and as the week progressed he said they encouraged others to lead by example.
"I think he is trying to say (with the tape) is that the use of that term silences people like him," Burnett said. "It makes African-Americans seem less than human and his objection to its continued use and daily prevalence is a good message to get out to people."
Sean Keistercan be reached at [email protected]