Ethnic studies turns 40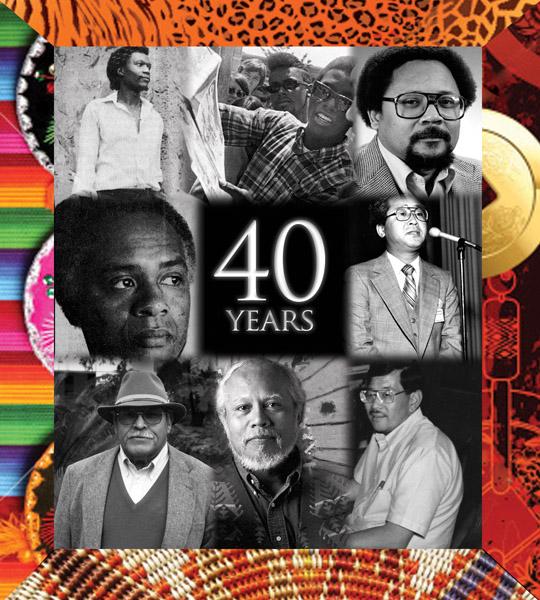 Sacramento State's ethnic studies department celebrated its 40th anniversary Tuesday, commemorating its evolution from a small campus program to a department that now has 15 full-time professors and four major concentrations.
The department held panel discussions and lectures on the current higher education crisis and issues concerning the future of the ethnic studies program. California Supreme Court Justice Cruz Reynoso also delivered a speech on the history of civil rights. In the evening, a ceremony was held to honor former and current professors who had worked for the department for more than 30 years.
"When I went to Sac State, you could count the number of colored faculty on one hand," said ethnic studies professor and honoree Wayne Maeda. "There have been enormous changes of the last 40 years."
The other honorees are Otis Scott, former dean of the College of Social Sciences and Interdisciplinary Studies; linguistics and ethnic studies professor Alexandre Kimenyi; history and ethnic studies professor Charles Roberts; professor emeritus of government and Pan African studies David Covin; professor emeritus of anthropology and ethnic studies Sam Rios; professor emeritus of ethnic studies Frank LaPena; and professor emeritus of Asian-American studies Shotaro Hayashigatani.
Eric Vega, ethnic studies lecturer, said the 40th anniversary celebration was important because it recognized the era from which the ethnic studies department grew.
"It grew out of a period of time in which students were part of a mass movement in this country asking for more information to get a better look at the world," Vega said. "It was an attempt to comment on the academic world with the "world out there,' which included the farmworkers struggles, the rights of women, the civil rights movement and the anti-war movement."
Maeda, a member of Asian-Americans for Action in the 1960s, worked with members of Sac State's Black Students Union to push for ethnic studies courses. Other groups, such as the more conservative White Student Coalition, were also enthusiastic about ethnic studies proposals.
"We were concerned about not seeing ourselves in the curriculum, so that's why we pushed for ethnic studies programs," Maeda said. "We were pushing to try to change the university."
These groups sometimes used tactics of civil disobedience to attract attention to their cause. Maeda said there were numerous rallies and some sit-ins in the president's office.
"The administration was not in favor of making what they called "radical changes,'" Maeda said. "It was just a showing that students were concerned and wanted change on their campus."
Covin said that many ethnic studies programs around the country came in the wake of the civil rights-era turmoil over Martin Luther King Jr.'s 1968 assassination, which inflamed racial tensions.
Sac State's ethnic studies program started in 1970, though negotiations to start the program began a few years earlier. The negotiations were sometimes heated.
"There were people who didn't think that ethnic studies should exist," Covin said. "That was happening throughout the country, so it was no different here."
Many people, including state legislatures, argued that ethnic studies would only create divisions among the population.
"A lot of the opposition was, "Well, we don't have white studies, so why do we have to learn about all these other ethnicities?'" Covin said.
Despite the tension, Covin said he came to Sac State because the faculty members within the ethnic studies department were very supportive, and he felt a strong connection with the community and the school.
"There were a lot of people who would come to the university &- from Latinos to Asian-Americans, to Native Americans to black people – who would come from the community asking for support, sometimes even demanding support," Covin said.
The ethnic studies program became a department in 1997, which gave it the ability to hire its own faculty and acquire its own resources without relying on other departments.
Covin said he was pleased to be honored by the ethnic studies department.
"The program and the department over the years has had an extraordinary number of capable and accomplished people in it," Covin said. "To be set aside is humbling, and in a way it's a little inaccurate. It kind of makes you wish it had been done for some others."
Tim Fong, program director of the ethnic studies department, said it was important to celebrate the 40th anniversary despite the current budget problems.
"The issues of 40 years ago are still relevant," Fong said. "Things are different, but there are a lot of issues that are still important that our nation needs to discuss, and that's what ethnic studies teaches."
Timothy Sandoval can be reached at [email protected].