Leading off his pro career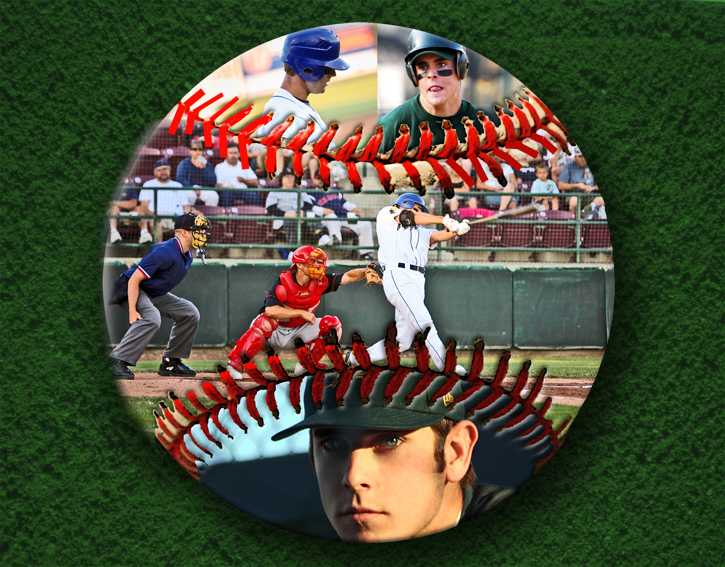 The national buzz of becoming a professional baseball player started for former Sacramento State outfielder Tim Wheeler in his sophomore year.
Wheeler was the 32nd overall draft pick in the 2009 Major League Baseball Draft and is getting paid for his second year in the Colorado Rockies organization for what he loves to do.
As Wheeler was surrounded by his family and friends at his home on June 9, as the first round aired on television, everyone was eagerly watching to see if he was going to get picked in the first round. After hours of waiting and one pick remaining in the round, the Colorado Rockies selected Wheeler.
"It was a cool experience. The whole place went nuts and everything was loud for a couple of minutes," Wheeler said. "The draft is a numbers game and I got an opportunity to play pro ball. I am very blessed to be where I am."
Wheeler was the highest selection in Sac State history. He was named NCAA All-American and had a .385 batting average with 18 home runs in his junior year.
Wheeler went directly to Short-Season Class-A to start his professional career.
He played for the Rockies' minor league team, the Tri-City Dust Devils, as soon as that summer started where he played center field and hit .256 with five home runs for the Pasco, Wash., team.
Although baseball is a numbers game, Wheeler said he believes being successful is more than just numbers as he moves into his second year in the minor leagues.
"It's all about being comfortable and it's just to get better on a daily basis. You're always looking to be consistent," Wheeler said. "Rather than showing up and going through the motions, I make a concerted effort to gain something from every swing or every rep I have on defense."
Sac State's head coach John Smith said he is always excited when a player of his makes it in the draft.
"He's got a great future in baseball. He can run, he can hit with power, he does a lot of really lot of nice things on the field," Smith said. "I have a lot of respect for what he's done for the program."
On top of being an All-American and the highest draft pick ever by a Hornet, Wheeler was also named to the Western Athletic Conference's First Team for two years straight and set the school's single-season (72) and all-time record in RBIs (142).
Center fielder Justin Mezzaneras was Wheeler's roommate last year and said he is happy for his former teammate.
"It was history in the making being drafted in the first round," Mezzaneras said. "Hopefully he climbs his way up in the Rockies' organization."
Mezzaneras said it was relaxing to play with him on the field and learned a lot in the season they both played together.
Another former teammate, Tommy Elrod, said he now feels honored for even knowing someone who's made it in the big leagues and to know a player as good as Wheeler.
"I've played with a bunch of really good players but nothing to the caliber of him," he said.Elrod said it was a weird experience because he learned so much from Wheeler on the field without either of them even talking about what Tim was doing.
Wheeler's former teammates had the chance to learn a lot from him, as he was ranked in the top 30 in six categories.
Wheeler said the transition to the minor leagues involved a lot more time on the field everyday.
"The lifestyle is more professional. You'll be out there for eight hours a day and we don't get a day off for a week," he said. "It is what you make of it."
Wheeler played a full season of short-season baseball which includes 68 games compared to Sac State's season of only 54 games. Even with all the hard work being put in, he said getting an income from his dream is still strange to him.
Wheeler recently left the Sacramento area after spending some time working out with his former teammates to start spring training in Tucson, Ariz.
When spring training ends April 5, Wheeler will know which level of the minors he start the season. The placement is dependent on how well he plays during the spring.
Wheeler said he has a chance at playing a full season of Class-A ball, or even higher, if he stays consistent.
"I've got a bunch of great new teammates now but also at the end of the day we're all competing for the same thing," Wheeler said. "I just try and show up to the field everyday with a plan and a mindset of things I need to work on that will have an impact on my performance."
Marshall Hampson can be reached at [email protected]