Seniors hope for good finish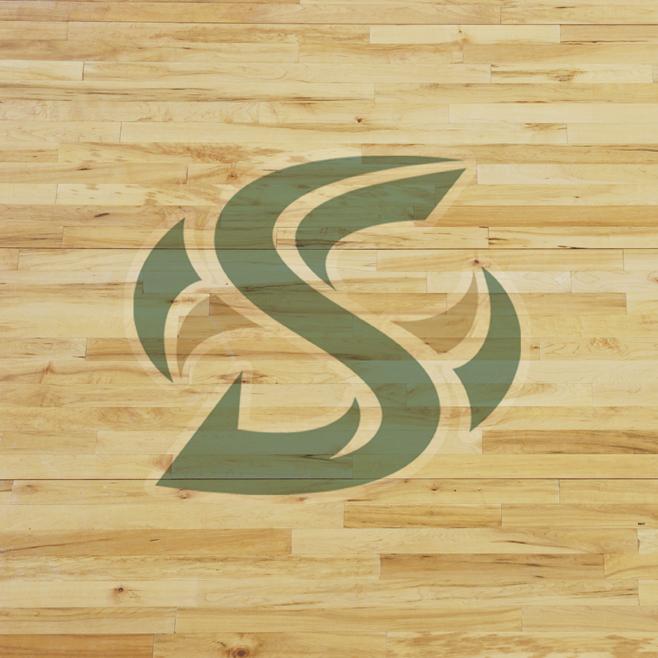 From the time collegiate athletes begin their careers, they know their playing time is limited.
Between the Sacramento State men's and women's basketball teams, there are 10 seniors who are rapidly approaching their final games in green and gold.
The men's and women's basketball senior captains look to reach the Big Sky Tournament as they start the second half, and most crucial portion of their seasons.
After a forgettable 2-27 season last year, the men have picked it up and accumulated a 7-14 record. However, a 1-7 conference record could hurt their chances of making the tournament.
The Lady Hornets look for a shot at a Big Sky Tournament bid, despite losing their first four conference games this season.
The men have seven seniors, including Justin Eller, Mike Marcial, Antonio Flaggs, Jared Stigall, Jonathan Malloy, Domineek Daniel and Michael Selling. Eller, Marcial and Flaggs were selected as captains this season and wanted to make their final season better than the last.
"It's a big turnaround this year," Flaggs said. "This year is paying off from all the work in the offseason."
Men's head coach Brian Katz, who joined the Hornets last season, vowed to win more games, which started with the fundamentals in practice during the offseason.
"Katz was a lot like my junior college coach. He pushed me mentally and physically," Flaggs said.
Women's head coach Jamie Craighead was promoted from assistant head coach after the 2008-09 season. Craighead, 29, became the youngest head coach in the country and looked to install a new system of play not seen by the current team.
Senior captains Ashley Garcia, Erika Edwards and Charday Hunt embraced the coaching change for their final year.
"She brought in a whole different system and attitude," Garcia said. "We went from a slow team to a fast team." Garcia benefited from the change, leading the women in 3-point shooting for the season and is one of the assist leaders with 71 so far. Last year, she only had 34 assists for the year and shot 11.1 percent from 3-point range.
The women had to go through one of the hardest offseasons to be that fast team, Garcia said.
Part of Craighead's game plan was offseason conditioning. One week stood out more than any other week during offseason training to the players. The captains called it "Hell Week."
The women had to endure getting up at 5 a.m. every day for a week and run 6,000 steps and then have a full practice afterwords.
Edwards reflected on the week.
"Just finishing it (Hell Week) was a memory," Edwards said. "Trust me; it wasn't our decision to do it."
It paid off when the team stunned the University of Washington, 74-71, earlier this season.
"It was so exciting to beat them on their own court. (It was) easily our favorite memory," forward Hunt said.
Hunt scored 19 points and had five rebounds in the win against the Huskies.
Hunt is having a career year. She is second in the Big Sky Conference, averaging 17.9 points per contest and pulling down 6.1 rebounds per game. She led her team in scoring last season at 14.9 points per game.
The team also boasts some of the top rebounders in the conference. Four of the top 10 rebounders in the conference are Hornets. The list includes Edwards (7.8), freshman Kylie Kuhns (6.5) and Edwards (6.1).Time is running out for the seniors on both sides to reach the playoffs one last time before their Hornet careers end.
They have mixed emotions about their final season.
"It's kind of bittersweet," Eller said. "It's good right now while the season is still going on. But after it ends, it's going to be tough."
Eller is averaging 9.8 points per game and 5.9 rebounds per game in his senior year. His rebounding average is good for seventh-best in the conference. Eller said being a captain means, "we have to instill the culture of winning."
The men's defense has stepped up this season, allowing the fourth-fewest points per game in the conference at 68.9. It is an improvement from last season's mark of 72.4. However, shooting has been an issue, as the team is shooting 40.7 percent.
The senior men built a solid relationship with each other and became as friends off the court as well.
"Every day is a memory for me," Marcial said. "I love the camaraderie and the friendships we've built."
Marcial said he is looking to go into law enforcement with his criminal justice degree and coach basketball later on down the line. As an English major, Eller said he is working toward being a college English professor.
Playing basketball overseas after the season is on the minds of some of the seniors. Flaggs, as well as all three women seniors, said playing overseas basketball is an option right after graduation.
Edwards is also graduating with a criminal justice degree, but still would like to involved with basketball in some capacity after this year.
"I think all three of us (captains) are looking at playing overseas," Edwards said.
Garcia said she wants to be a personal trainer with her degree in kinesiology.
Hunt said her goal is to be involved with the public relations, preferably in sports. She said not playing for Sac State will take some getting used to."All three of us have been playing basketball for 18 years," Hunt said.
"It'll be weird not having practices and feel like we're being rushed somewhere."
The women still have work to do to get to the Big Sky Tournament."We need to start finishing games. That was our biggest problem the first half of the season," Edwards said.
The women have a 6-12 record overall and won their first conference game on Thursday. They now have two conference wins on the season. The team plays conference opponents in six of their final seven games. The outcomes of the games will determine whether or not they get into the postseason for a second straight year.
The men's team is in a similar situation. Sitting in eighth place in the Big Sky, the men have seven of their final eight games in conference in hopes of landing a tournament berth.
The team is finishing up a season-long four-game road trip. They have lost the first two games on the trip, which does not bode well for their postseason aspirations. The men are looking for their first appearance in the tournament since 2006, when the team finished 5-9 in conference play.
The top six conference records earn Big Sky Tournament playoff berths.Weber State University sits atop the men's conference standings at 7-1, while Eastern Washington University leads the women's standings at 7-0.Both sets of senior captains look forward to the remainder of their final season at Sac State.
"It's exciting because we want to make a difference to the program this year," Edwards said.
Marshall Hampson can be reached at [email protected]