Softball season ends in Fresno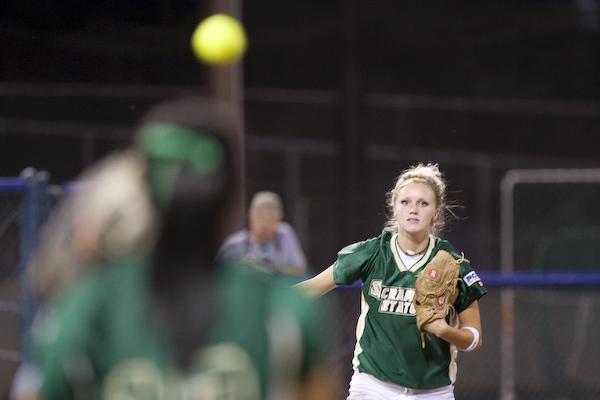 The Sacramento State softball team went 0-2 in the double-elimination NCAA Softball Regionals over the weekend in Fresno.
The Hornets fell to the No. 12 Fresno State Bulldogs 11-0 on Friday.
Fresno state ended the game early after five innings, while Sac State managed only two hits (Jamie Schloredt and Izmena Cabrera). Cabrera hit a double.
Junior Kayla Meeks and Brittani Clifford combined nine hits. Clifford tallied two strikeouts.
Sac State lost to San Diego State 7-1 during the second day of the regional in Fresno.
Senior Hilary Johnson had three hits, senior Amy Tompkins, Cabrera, and Jenice Bartee recorded one hit each.
Tompkins scored the lone run of Cabrera's single in the third inning.
On the mound Megan Schafer and Clifford combined six hits.
Two Hornets earn region honors
Juniors Cabrera and Schloredt received all-West Region honors to the first and second team, respectively. The pair have the chance to make the All-American when the team is announced during the Women's College World Series on May 29-June 4.
Sports can be reached at [email protected]