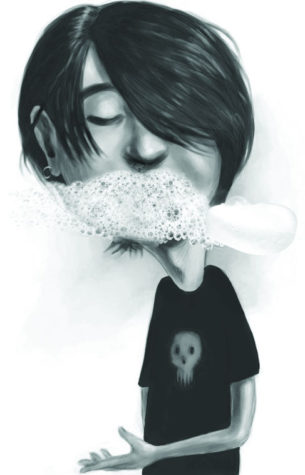 McClatchy Tribune courtesy photo

May 6, 2014
300 dpi Charles Waltmire color illustration of teen in black T-shirt with soap bubbles in mouth (washing mouth out with soap.) The Sacramento Bee 2008teen profanity illustration soap soapy washing mouth out with teenager black teeshirt skull clean language swear curse cussing cuss foul mouthed manners ...
Courtesy of McClatchy Tribune

August 31, 2011
300 dpi Julie Notarianni color illustration of couple kissing passionately. The Seattle Times 2008 deep kiss illustration kissing french mouth breath passion passionate sex sexy love romance couple dating novel lingering memories memory sexual sexuality 14000000, krtnational national, krtsocial socia...