PREVIEW: Hornets ready themselves for first home game since 2019
Sacramento State prepares for a battle in their home opener against Northern Iowa
It's been 641 days since the Hornets have played at home.
The result of that last game brought their season to an end in 2019. 
Austin Peay University beat Sacramento State 42-28 in its first Football Championship Subdivision playoff game in school history.
This week, the Hornets face the University of Northern Iowa, who is coming off a crushing six point loss to No. 7 ranked Iowa State and  will be anxious to get its first win of the season on Saturday. 
A strong defensive output by the Hornets set the tone last weekend in a win against Dixie State University, with key performances coming from returning seniors Josiah Erickson and Marcus Hawkins. Both Erickson and Hawkins disrupted Dixie State's quarterback Kody Wilstead's rhythm with sacks and tackles in the backfield, and Hawkins caught an interception during the first two minutes of the game. 
Hawkins said his and the team's performance is exactly what they practiced for. 
"That's just what is expected from us, from our coaching staff," Hawkins said. "Week-in, week-out, even in spring ball the standards are high, and we just want to live up to it and play our best ball every week."
Head coach Troy Taylor said yet another expectation from the team is constant improvement as they play more games. Despite its win last week, he said the team was sloppy at times in large part because they did not tackle much during practice.
"We don't tackle a lot in fall camp because we're trying to keep guys healthy," Taylor said, "I think tackling will improve from week one, and then on offense, just the details. Doing the things we were supposed to do, and doing it better."
Sophomore tight end Marshel Martin played well for the Hornets in their season debut, scoring the only two receiving touchdowns of the game. He said he also believes the team will get better over time.   
"We were kind of going through the motions, it was the first game knocking off the rust and we got to see how we can get better for this week," Martin said. 
Going into week two, some positive takeaways for the team include a strong offense and cohesion between both quarterbacks and the rest of the team. 
 Taylor did not hesitate to play both quarterbacks throughout the game and both showed great capability in leading an offense. O'Hara showed his versatility  both throwing the ball and as a runner, scoring the team's only two touchdowns of the game through the air and rushing for 65 yards on the ground. Dunniway completed 6 of 9 passes on 74 passing yards and averaged 8.2 yards per throw. 
Although there still isn't a permanent starter heading into week two, Coach Taylor said that he feels great about both quarterbacks. For now, they will continue to battle for the starting position on a week-by-week basis. 
UNI's most recent loss to Iowa State proves the team can hold its own against a top 10 Division I opponent. Hopefully, the Hornets can hold onto their home-field advantage.
The Hornets have gone 3-0 in home-openers since 2016, and the goal is to keep that streak going with a win against UNI on Saturday, Sept. 11 at 6:00 PM.
Sac State football continues its campaign back to another Big Sky conference title and FCS playoff berth.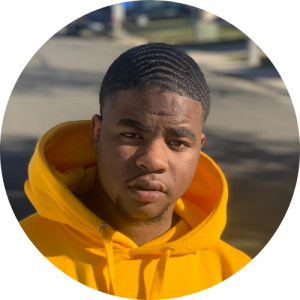 Brandon Bailey, staff writer