CBS Sacramento's Marshall Harris on his storied sports reporting career: NO LIMITS
On today's episode of No Limits, CBS Sacramento sports director Marshall Harris joins hosts Garry Singh and Mack Ervin III. 
First, Harris discusses his background in sports reporting, from a kid who grew up devotedly reading the sports section of his neighborhood daily newspaper to becoming one of the biggest figures in Sacramento sports coverage. Later, the trio discuss the most recent events regarding the Sacramento Kings.
Sports talk begins around 24:10, while the first half is an interview with Harris.
Music: Downtown by Bensound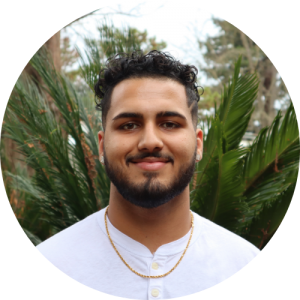 Garry Singh, staff writer
Gurneet (Garry) Singh joined The State Hornet spring 2019 and is now a multimedia staffer, sports beat writer and podcaster. Garry is from Sacramento and is majoring in business and minoring in journalism. He is also station manager at KSSU, the CSUS student-run radio station, where he has his own weekly radio show. Garry received fifth place "Best of Show" award at ACP/CMA 2020 Fall National College Journalism Convention for broadcast news story.
Mack Ervin III, podcast editor