BROOKE'S UHLENBOPS S1E8: Everyone had a Paramore phase, don't lie
This week on Brooke's UhlenBops, host Brooke Uhlenhop is joined by State Hornet tech writer Kylie Robison to discuss one of their favorite bands, Paramore. Ain't it fun?
Music: Lollipop by Alex Beroza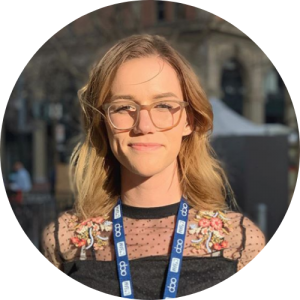 Kylie Robison, staff writer
Robbie Pierce, podcast editor
Robbie Pierce is the podcast editor for The State Hornet, having joined in spring 2019 and taken over podcasts in spring 2020. A Bay Area native, Robbie previously served as podcast editor for the Los Medanos College Experience. They are minoring in art history and design characters in their spare time.