SPORTS PODCAST S2E6: One-on-one with Osi Nwachukwu
For this week's episode of The State Hornet Sports Podcast, men's basketball beat writer Ian Edwards recorded a one-on-one interview with Sacramento State senior forward Osi Nwachukwu from inside the Athletic Center. During the interview, they discuss how Nwachukwu approached his final season, his hopes for his final tournament and his life outside of and beyond college basketball.
Music: Rumble by bensound.com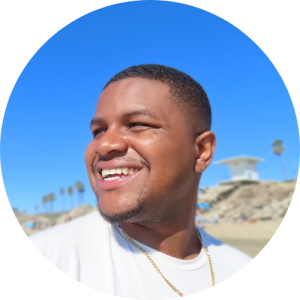 Ian Edwards, sports editor
Robbie Pierce, podcast editor
Robbie Pierce is the podcast editor for The State Hornet, having joined in spring 2019 and taken over podcasts in spring 2020. A Bay Area native, Robbie previously served as podcast editor for the Los Medanos College Experience. They are minoring in art history and design characters in their spare time.