NEWS PODCAST: The Black student experience at Sac State
This week on The State Hornet News Podcast, diversity and identity beat reporter Kayleen Carter and staff writer Nijzel Dotson sit down with freshman criminal justice major Hannah Rowlett to discuss the Black student experience at Sac State in honor of Black History Month. 
Carter and Dotson are working on a feature story about the lives and times of Black students at Sac State, and asked Rowlett about some of the subjects their article covers.
Music: Covert Affair by Kevin MacLeod (incompetech.com)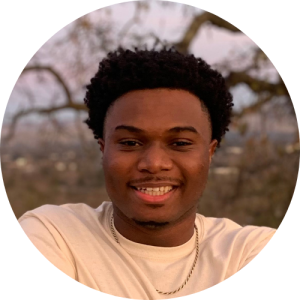 Nijzel Dotson, arts and entertainment editor
Nijzel Dotson is The State Hornet's arts and entertainment editor. He joined The State Hornet fall 2019, his first semester at Sacramento State after transferring from Contra Costa College where he was a staff writer for The Advocate, CCC's student newspaper. He enjoys writing poetry, binge watching Marvel movies and listening to rap and R&B music when not editing stories for The State Hornet.