Stephon Clark Legacy Weekend begins with a trauma focused workshop
Weekend will include a mother's brunch and remembrance at the Capitol
The Stephon Clark Legacy Weekend kicked off with a teen summit and community healing conversation, including speeches, breathing exercises and meditation, in the Meadowview community Friday.
The weekend consists of four days of events, including a mother's brunch on Saturday, a Day of Peace and Love on Sunday and a Stephon Clark Remembrance Commemoration at the Capitol on Monday — the one year anniversary of Clark's death.
The summit was held at the Sam and Bonnie Pannell Community Center from 6-9 p.m. and included a motivational presentation from Marianna Sousa, a local community educator.
Erica Amaya attended the event with the Sacramento Youth Alliance Community Action Team. According to its website, the team is a nonprofit that works with vulnerable youth in Sacramento.
"What I really wanted to get out of the event is really to hear the power of the youth,"  Amaya, who grew up in Sacramento, said. "What they want to see within our community, what they want done in our community."
Story continues below tweet.
@ericaunica_ with @SacSYACAT says she's attending this event to "hear the power of the youth" in changing communities@TheStateHornet pic.twitter.com/BY1DEcbev6

— jordan (@jordansilvaben) March 16, 2019
She said she was there to learn about ways to make her work in the community more effective for youth.
"I think this is the perfect opportunity to hear them and listen to them and put their thoughts into our actual plans for our community," Amaya said.
The evening was planned by the Clark family in collaboration with the Rose Family Creative Empowerment Center.  
Story continues below photo.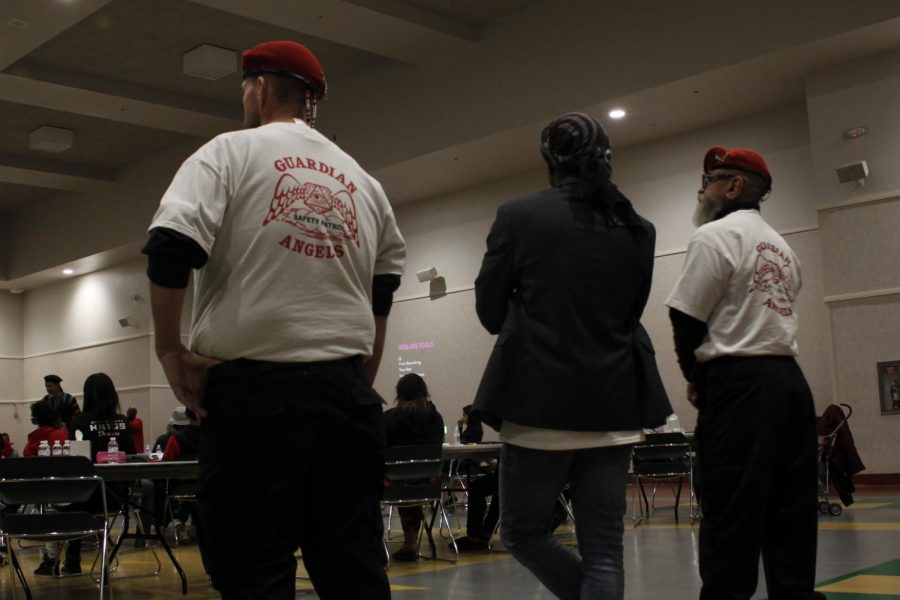 Stevante Clark, Clark's older brother, said the event was planned after Sacramento County District Attorney Anne Marie Schubert announced March 2  the decision not to press charges against the officers who shot Stephon Clark.
Related: No charges filed against officers who shot and killed Stephon Clark
"I wouldn't say it was last minute," Stevante said. "Because on March 18, I was gonna have a justice rally at the city council, so me and my family came together on the way to figure out how we could incorporate the entire community."
Story continues below tweet.
Stevante Clark speaks on his brother's continued legacy, nearly one year after the shooting @TheStateHornet pic.twitter.com/6HzoFYyQG5

— jordan (@jordansilvaben) March 16, 2019
Stevante started planning the event directly after Schubert's announcement and said it has taken a toll on his emotional health.
"I wanted to focus on trauma and healing, because I don't think we focus enough on that. We focus on justice and accountability, but we don't really focus on the inner self," Stevante said.
Sousa spoke directly to the issue of trauma.
"When we get hurt physically, we immediately call 911 and we get immediate care," Sousa said. "Sometimes we go through trauma that affects us on the inside and there's no [help], especially in black and brown communities."
Not having help, she said, has negative consequences on a person's physical and emotional health. She encouraged attendees to take care of themselves.
"To heal thyself, I must be my healthy self," Sousa said.
Story continues below photo.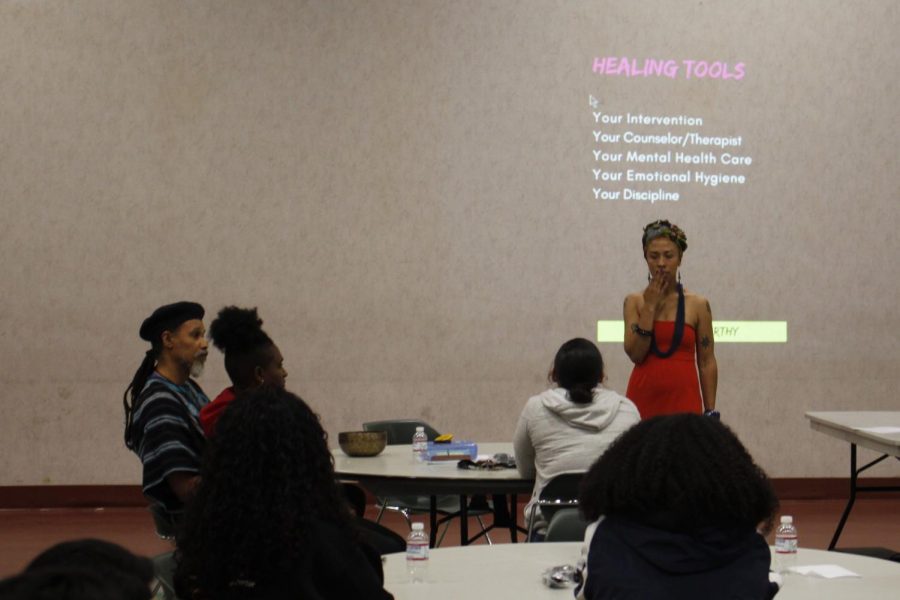 Sousa ended her speech with a group breathing exercise and meditation which was followed by a free meal offered by the Rose Family Creative Empowerment Center to all attendees, before the event ended for the night.
"I'm glad the way it turned out," Stevante said. "I think there's a lot more outreach that needs to go into the community. I mean, it was a good sized crowd, but I think we can do a lot better."