Sac State professor educates college students and youth in detention facilities
Sarah Lappas uses the power of hip-hop to push boundaries and teach its history
The doors of Capistrano 151 open early on days of discussion and the room is quickly filled with students and chatter as songs like "Drip Too Hard" by rappers Lil Baby and Gunna play in the background.
In the middle of the auditorium stands Sarah Lappas, professor of music and creator of the Hip-Hop in Urban America course (MUSC 118D) at Sacramento State's School of Music.
Lappas started teaching the course at Sac State in 2013 but her journey with hip-hop began as a young girl with a love for music, intrigued by the messages in the songs she most liked.
"Living in relatively close proximity to some of the neighborhoods these rappers came from, it struck me even in my childhood, adolescence and in my teenage years just how different those neighborhoods were from mine," Lappas said. "I didn't understand why, historically and structurally, but it definitely struck me."
In December 2018,  Lappas created and directed "The Cypher Project," which was held at the Sacramento Youth Detention Center. The project consisted of eight 90-minutes workshops in a span of two weeks, which allowed students to learn the history behind hip-hop culture, teaching them how to write their own songs and giving them a space where they could express themselves creatively.
"What I'm interested in is creating a space where detained youth and officers can explore hip-hop together and learn more about hip-hop and one another in the context of American history, and use that as an opportunity to reflect on themselves, their community, their ancestry," Lappas said.
Story continues below photo.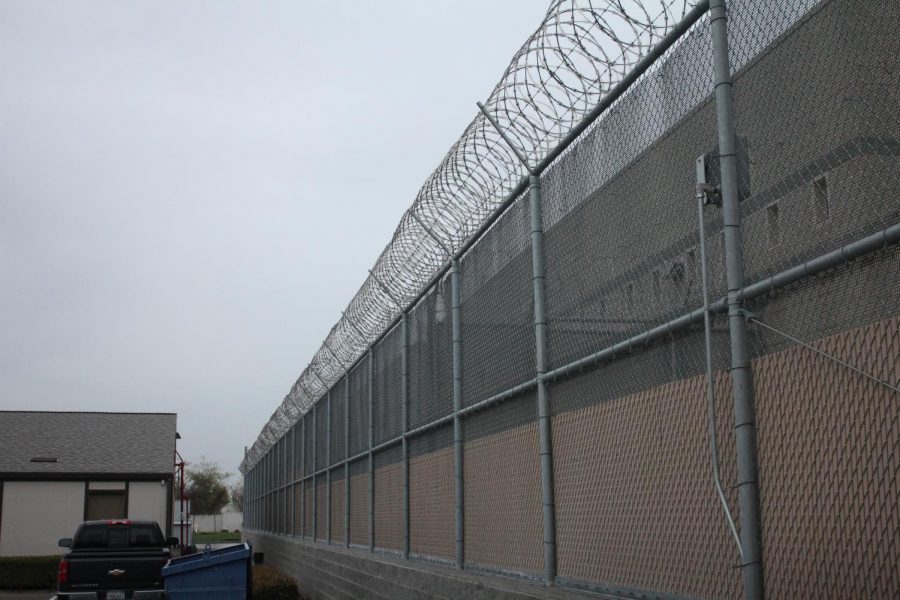 According to project pilot report, "participants use the cypher as a model as they participate in creating the community guidelines for the course. With the similarities between healing circles and cypher circles in mind, participants engage in healing-centered, trauma-informed educational activities while standing or sitting in a circle throughout the program."
The focus of the project was to have everyone in the classroom treat each other as peers,  including all facility staff, detained youth and other teachers and organizers that may contribute to the workshops.
"It was easy to engage with the kids and participate in the program," said Sgt. Exodus Rogers, a staff member at the Sacramento Youth Detention Center. "She made it very easy to do that and made it very easy for everyone to open up and express themselves whether it came to writing or rapping."
The program went well according to Rogers, who was assigned to unit one, where Lappas held her two-week cypher project. He said the kids were initially a bit skeptical about the history aspect but as the program went on, they learned a lot about the music they listen to daily.
"The kids wrote a verse and I wrote a verse. She brought a producer in and he mixed it and it was all done," Rogers said. "[The kids] got to hear the song and they really enjoyed it."
In an audio recording Lappas shared, keeping the identity of the youth confidential, one of the students said that being in the detention facility can feel isolating but being in a program like this one "makes you feel like you're just not here alone. Like someone is here trying to hear you out. Like that. Like a community. Like a second family."
Rogers said that this project worked because the youth learned what was behind the music and not just how it sounds, making it something they could relate too.
In another audio recording a youth participant said that he liked the class because he can always express himself.
"At first when I found out we were going to be rapping I felt a little bit iffy," he said.
He said that after the Cypher Project ended he wasn't shy anymore, feeling more cool and confident.
"When (Lappas) would play old music that's sampled on new music, the kids were like, 'Oh, that's where that's from,'" Rogers said. "It brought the old school and new school together."
Story continues below photo.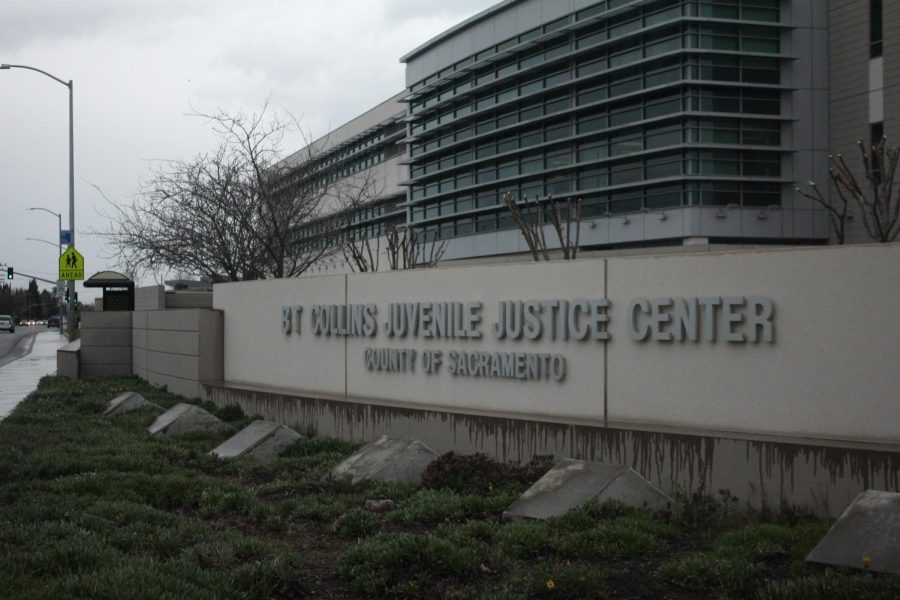 Sac State students get the same history in class discussions. Lappas explains similarities and connections between music now and from the past after playing songs for the class.
She explains meanings behind certain words like "water," and how its been used in rap and other art forms throughout time to signify things like spirituality, flow and places of trauma.
Lappas originally attended University of Colorado as a music education major but later switched to musicology with an emphasis in world music. She changed majors after taking a world music class her first semester of her freshman year.
"The summer after my freshman year, I traveled to Ghana to study traditional music and dance with my professor, Kwasi Ampene. That was when I really got the ethnomusicology and traveling," Lappas said. "Soon after that, I studied abroad in Trinidad, and ended up staying and working in West Africa and the Caribbean throughout my undergraduate and graduate career."
During the six years she spent traveling between West Africa and the U.S., Lappas founded the non-profit organization Arts Education International, running outreach programs for orphaned and abandoned youth in Ghana and Sierra Leone.
"The basic premise was that West African artists were teaching orphan and abandoned youth practical arts that they could use and have careers in. That was the work from 2006 to 2012," Lappas said.
Lappas said one thing that struck her during her time in West Africa and the Caribbean is how much its people love American hip-hop, bringing her back the roots of the music she loved with an entirely new perspective in terms of the African Diaspora.
She said what she was hearing linguistically in West Africa had many similarities in hip-hop beats and decided to further explore that during graduate school.
Lappas said she pitched the course of Hip-Hop in Urban America to the music department at Sac State. It would be similar to one she had taken at University of California, Davis during graduate school, but this one allowed in depth study of regional styles and more focus on music.
While she taught this course at University of California, Berkeley from 2015 to 2017, Lappas set her sights to helping youth during a community partnership with Orin Youth Rehabilitation facility in Richmond, California, which was in partnership with the RYSE center. The pilot program was the start of project she would bring to Sacramento.
"The big thing is that I love music," Lappas said. "I love all kinds of music and if I don't love it, I've learned it's probably because I don't understand it."