REVIEW: Sabrina the witch is back!
Sabrina returns in a dark and fiercely feminist reboot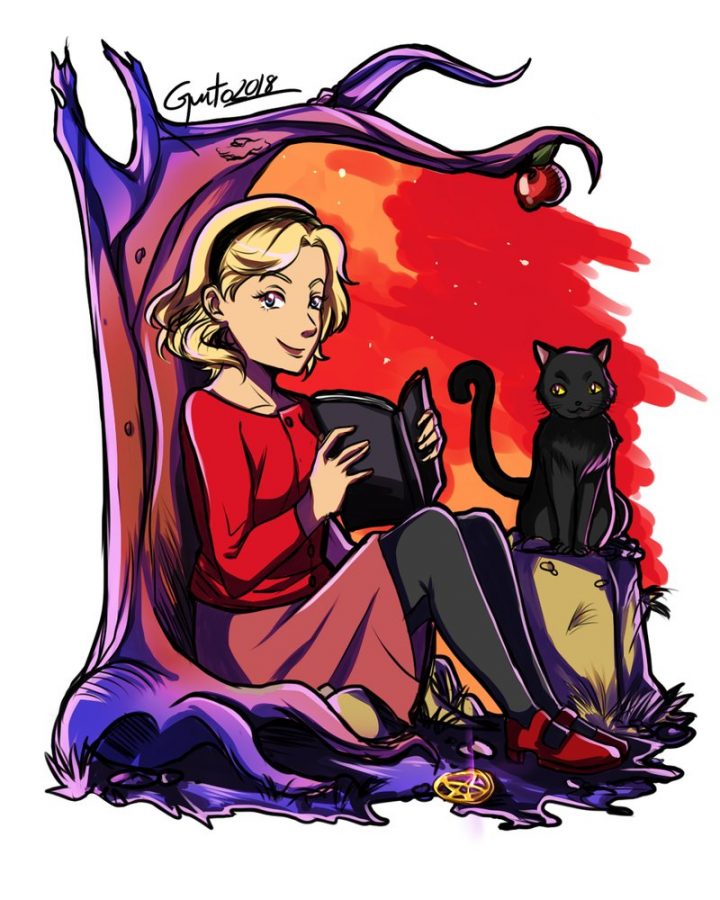 Brian Gibbons
November 17, 2018
Sabrina, the previously known teenage witch, is back, this time developed for Netflix with a brand new cast and much darker direction.

Sabrina, portrayed by Kiernan Shipka, is an incredibly bright and passionate young half-witch, half-mortal torn between two worlds.

On one hand, she has a life in the mortal world. She has a boyfriend named Harvey and two best friends, Susie and Rosalind, each who are going through unique struggles at Baxter High.
On the other hand, her aunts are pushing her to attend the Academy of Unseen Arts and down the "Path of Night," a path which would force her to give up her humanity, her friends and her freedom.

Many of us remember the 1996 television sitcom, "Sabrina the Teenage Witch," a campy show about a young witch coming into her powers. However, this is not that Sabrina.

While "The Chilling Adventures of Sabrina" brings back familiar characters including Sabrina's eccentric Aunts Zelda and Hilda, as well as her iconic cat Salem, this is where the similarities end.

Like many televisions shows that have aired in the wake of Donald Trump's election, this reboot is dark and does not hesitate to be political. Early on, we see Sabrina and her friends forming the club WICCA, Women's Intersectional Cultural and Creative Association, to combat harassment at her high school campus.

You won't catch glitter flying from Sabrina's fingers as she casts her spells in the show. Instead, there are dark rituals, voodoo and a constant threat to the protagonist and her group of loyal friends from both demons and the patriarchy alike.

The reboot takes everything that was great about the original and seamlessly adapts it for a new generation.

Creator Roberto Aguirre-Sacasa did a great job of selecting a diverse cast to support and drive the show. Its feminist focus is what really stands out, and sets it apart from the original.

The show tackles issues such as bullying, censorship, race, gender and sexual identity, all while keeping a fast pace and plenty of action.

Many situations arise in which Sabrina must either accept the status quo and go against her own morals or stand her ground and create the world she believes in. In many ways, this asks viewers to determine what is right and wrong and how their own inherent biases might affect how they view a given situation.

The first season wraps up with Sabrina embracing her witch-half and descent towards darkness as the show goes on for what will hopefully be many seasons.
The Netflix series is getting ready to release a holiday special Dec. 14.