College Cornhole Classic tournament to be held on Veterans Day
College Democrats host tournament open to students and the public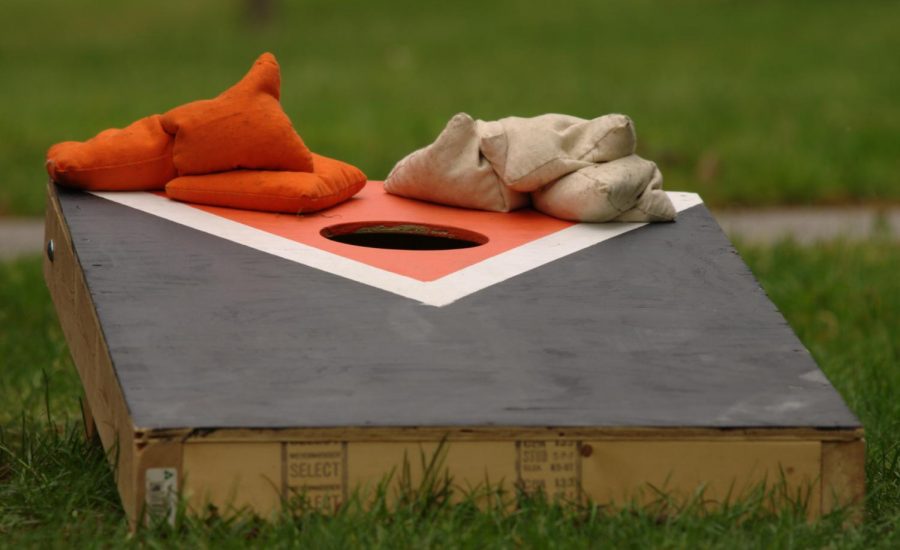 The College Democrats of Sacramento State will host The College Cornhole Classic tournament in the University Union Redwood Room with the help of the California Cornhole Association Sunday.
The tournament exists as a fundraiser for the College Democrats, but also as an opportunity to engage with students and other clubs on campus, according to Arman Gevorgyan, vice president of the College Democrats.
"We just decided to have a fun, cheaper method of doing it to get the college organizations involved," Gevorgyan said.
Cornhole is an accuracy game where players throw 15-16 ounce throwing bags filled with dried corn onto boards that are 27 feet apart, according to the California Cornhole Association.
Each cornhole board has a hole cut through 9 inches from the top. Players gain points by landing bags onto the board for one point or into the hole for 3 points, according to the CCA's rules and regulations.
The CCA will be providing the cornhole equipment and will help the College Democrats run the tournament, according to Gevorgyan.
The tournament will be played in doubles format, with two teams of two competing against each other, according to Gevorgyan. If participants cannot find a partner or if a partner leaves mid-game, the College Democrats will try to find somebody that can replace that partner.
The tournament will have first, second and third place prizes to be announced on the day of the tournament, according to Gevorgyan. Anybody can participate in the tournament.
There is a $10 fee for students and $30 fee for the public to enter the tournament, according to the official event flyer.