ASI & CDI to host Supreme Court panel
Panel aims to provide nonpartisan nuanced discussion and trauma support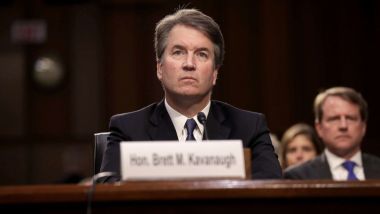 Associated Students, Inc. and the Center for Diversity and Inclusion will be hosting a panel discussion about the Supreme Court confirmation process Tuesday.
The discussion will be in the Redwood Room of the University Union from 2:30-4 p.m.  
Reuben Greenwald, ASI director of Student Engagement & Outreach, said the nonpartisan event aims to give students a thorough understanding of the Supreme Court nomination and confirmation process.
RELATED: #SacStateSays: What is your opinion on the Kavanaugh hearings and the FBI investigations into allegations of sexual misconduct?
The event will also highlight the resources available to sexual assault survivors.
"We planned [the panel] knowing the confirmation was probably going to happen this weekend," Greenwald said.
One of the goals aside from education about the process is also teaching students how they can get involved with political activity going forward.
The panel will consist of seven members including five university professors, Diana Tate Vermeire, Executive Director of the Office of Inclusive Excellence, and Sujatha Moni, the coordinator of the Women's Resource Center.