Man hit by truck while riding his bike to campus
The cyclist only suffered from minor injuries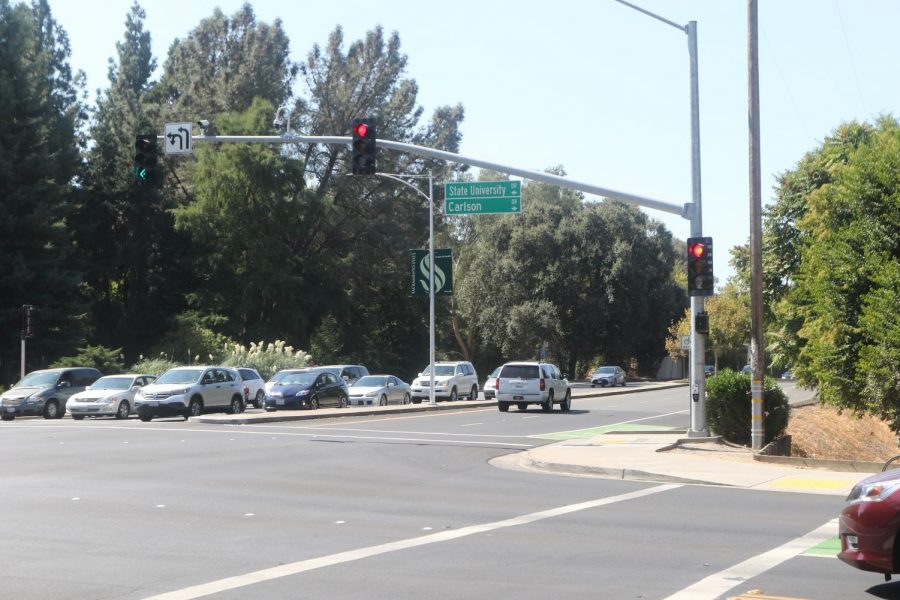 A man said he was hit by a truck this morning while riding his bike to campus at the intersection of J Street and State University Drive.
Shane Neal said he was biking to campus when he was suddenly hit by an oncoming truck, which knocked him off his bike.
Paramedics and police arrived on scene around 8:30 a.m. Neal said he suffered from minor injuries with a skinned knee.
"I saw the truck, but I didn't see a turn signal," Neal said. "I assumed he was going straight, so I continued to go straight, and he ended up turning into me and my bike."
Neal said that one fire truck was already on scene when the incident occurred.
The driver of the vehicle left the scene before making a statement.