Parking Structure III wins 2018 'Best parking structure' at Sac State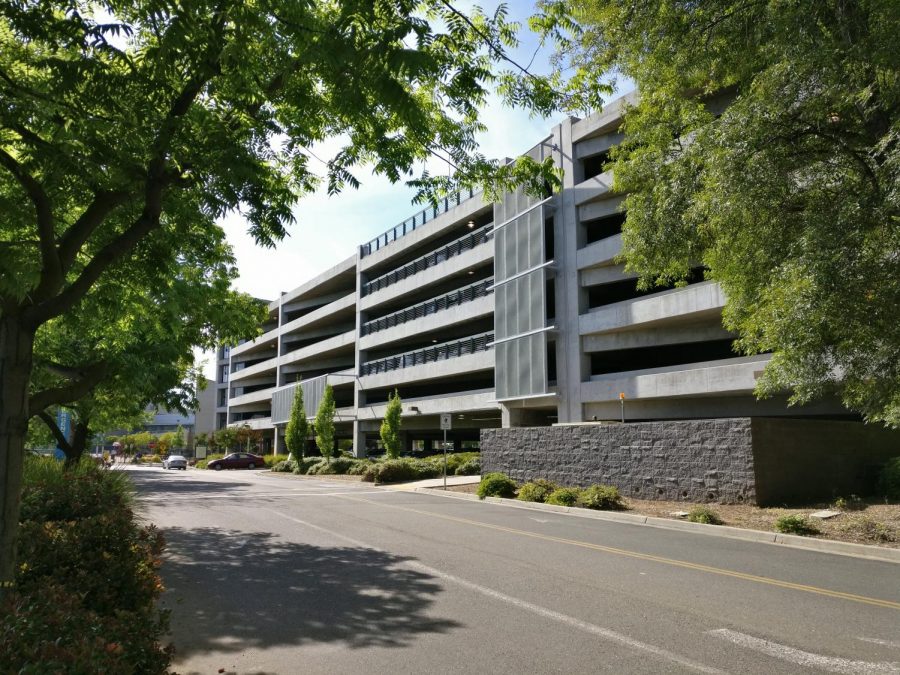 Of all the places to park on campus, Parking Structure III has come out on top in the 2018 Best of Sac State poll.
Located adjacent to Hornet Stadium, The WELL and the AIRC, the six-floor structure was built in 2007 and houses over 2900 general parking spaces, according to Tony Lucas, the senior director of University Transportation and Parking Services.
The structure includes 39 disabled spots, 83 carpool and 14 motorcycle spaces.
Even with the structure's age, it is still getting improvements.
"We recently equipped PS3 with induction loops, which allow automatic occupancy count information to be displayed on the Sac State App," Lucas said.
Freshman business finance major Anthony Thao said he can always count on finding a place to park in the structure.
"I prefer parking in structure III," Thao said. "The amount of space and stories makes it the largest parking structure we have. I'm always sure I can can find a spot to park there and if I don't find an empty one, chances are someone will be leaving at any time of the day for you to take their parking space. It's also really close to The WELL so I always use it when I go work out."
Third-year political science major Lucila Barcena echoes Thao's praises for Structure III.
"The amount of parking spaces means that I can pretty much always find somewhere to park here," Barcena said. "It also has a lot of floors so if I don't find a spot on one floor, I can keep moving up until I do."
Structure III is also right next to the parking lot where there is often a Starbucks truck, so you can grab one just a few steps away from your car.
"While the parking structure is over 10 years old, it has provided significant value to our campus community and will be here to serve the campus for many years to come," Lucas said.